Kunle Afolayan is a Nigerian actor, film producer, and movie director. Kunle is the CEO/founder of Kunle Afolayan Productions Television (KAPTv) and Golden Effects Pictures. He is the first son of a popular Nollywood actor and movie producer, the late Adeyemi Josiah Afolayan, popularly known as "Ade Love."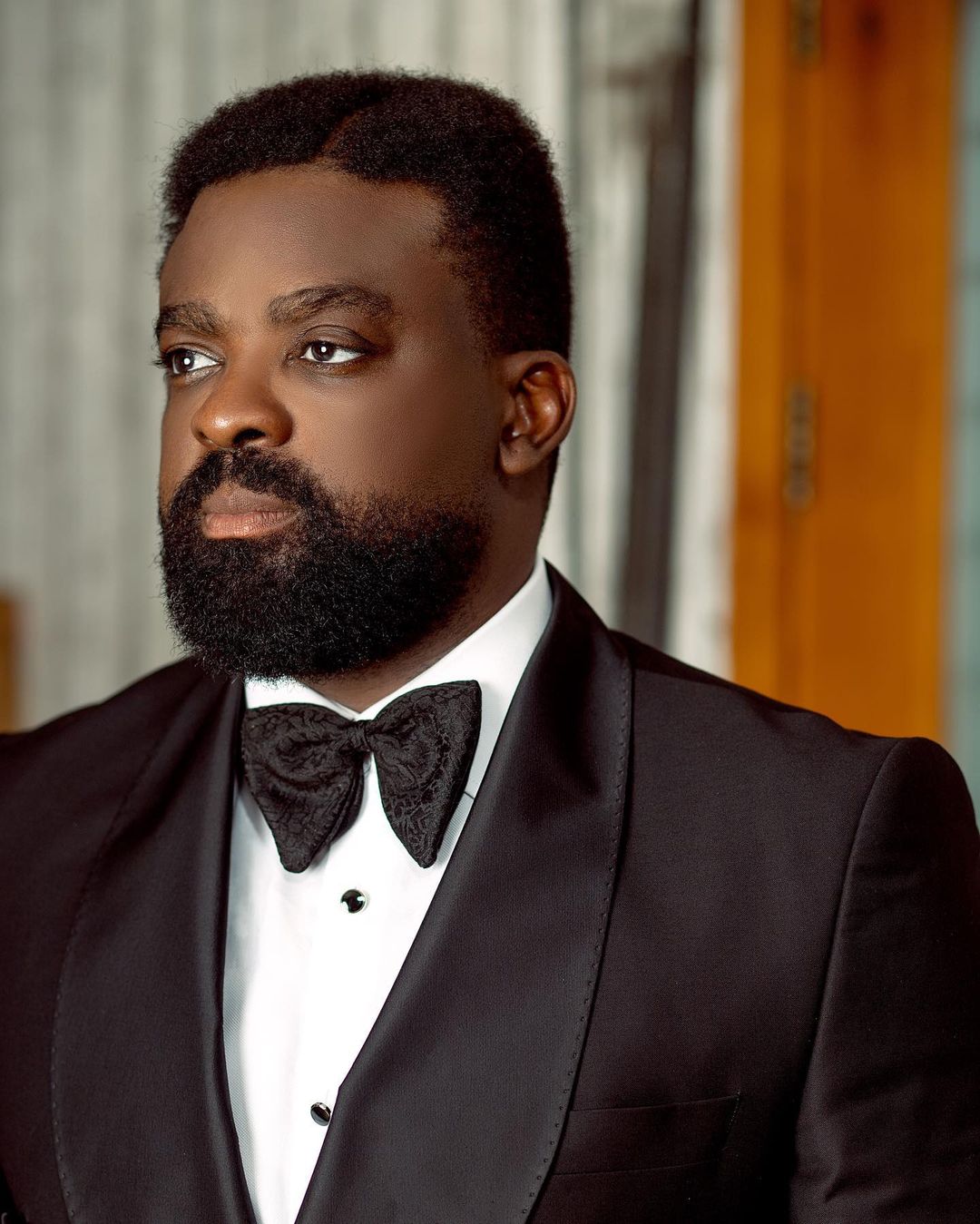 Kunle Afolayan Biography
Full Name

Kunle Afolayan

Date Of Birth

30 September 1975

Occupation

Actor, Director, Producer

State Of Origin

Kwara State, Nigeria.

Parent

Adeyemi Josiah Afolayan (Ade Love – father)

Siblings

Moji Afolayan (sister)
Gabriel Afolayan (brother)
Aremu Afolayan (brother)

Net Worth

$800, 000

Net Worth

Instagram: kunleafo
Twitter: @kinleAfolayan
Early Life and Education
Kunle Afolayan was born in Ebutemetta, Lagos, Nigeria, on September 30, 1974, to the late Adeyemi Josiah Afolayan, a prominent Nollywood theatre and film director and producer. He had his early education and grew up in Lagos, although he is from Igbomina, Kwara State, Nigeria.
Kunle earned a BSc in Economics after completing his secondary education. In 2005, he received a diploma in digital filmmaking from the New York Film Academy after quitting his banking job.
Career
While working at a bank, he began his career as a part-time actor. He began performing professionally in Nollywood in 2005 after quitting his banking job. He established his production company, Golden Effects Pictures, the same year.
He has been working in the Nigerian film industry since 2005. He has a number of films to his credit, including The Figurine: Araromire (in Yoruba and English) and Phone Swap (with Wale Ojo, Joke Silva, Nse Ikpe Etim, and Chika Okpala). The Figurine won five major prizes from the African Film Academy and was a box office triumph in Nigeria.
In 2011, Afolayan and his colleague Zeb Ejiro attended the Subversive Film Festival, where they represented the Nigerian film industry. Phone Swap premiered in France in May 2013, winning the Public Choice Award at the first edition of NollywoodWeek Paris. In 2014, he starred in the film October 1, which grossed over $60 million in theatres. At the time, the film was the second highest-grossing film in Nigerian cinema.
Incorporated in July 2005, Golden Effects Pictures is a film production business. Film production, editing, film equipment rentals, and film consulting are among the company's specialities. The company operates as a fully integrated film production company with two divisions: film content development and post-production and equipment rental.
The film content development section is in charge of film and television productions, documentary filmmaking, and television commercials, among other things. So far, this corporation's division has produced seven hit films: Irapada (Redemption), The Figurine – Araromire, Phone Swap, October 1, The C.E.O, Omugwo, ROTI, Mokalik, and The Tribunal, among others.
Also in 2020, Netflix released Citation, a film starring Temi Otedola and other international performers. The film was a hit, and it topped the box office for months. He also produced other high-grossing movies, like Swallow, A Naija Christmas,and Ayinla with Tunde Kilani.
Personal Life
Afolayan is nuptial to Tolu Afolayan, a Lagos businesswoman who is also a graduate of Nigeria Business School, Lekki, Lagos. The union is blessed with four children, which include Diekoloreoluwa David Afolayan (son) and Darimisire Afolayan (son). He is one who keeps his personal life private and describes himself as a free thinker when it comes to religious beliefs.
However, his marriage to his wife appears to be having some difficulties since they are temporarily separated. Tolu Afolayan lives independently with the four children she had with the filmmaker. Their marriage was on the rocks in 2019, with adultery charges as the foundation of the problem.
Relatives of Kule Afolayan who are also popular in the movie industry are, Moji Afolayan (sister), Gabriel Afolayan (brother), Aremu Afolayan (brother), and Toyin Afolayan (aunt) who is the junior sister of their late father.
Controversy
On April 6, 2015, Afolayan tweeted that Igbos were the overwhelming group in Nigeria responsible for copyright piracy. Following the outcry from fans, Afolayan issued an apology and explained that he was concerned about film piracy, particularly threats of the release of unlicensed versions of October 1, his most recent movie at the time. On the 13th of April 2015, pirated copies of October 1 reached the market shortly after his outburst.
In another controversy, he said: "Truth be told, I barely watch them because I am interested in viewing movies that will push me and shift my orientation about certain things," Afolayan was quoted as saying in an interview with Cable magazine. As a result, he received a barrage of angry messages from fans and colleagues in the Nigerian film business. Days after the news surfaced, he posted a video on social media claiming that he had been misquoted and then attempting to correct the record.
Movies
Saworoide
Agogo Eewo
Ti Ala Ba Ku
Irapada
Èjiwòrò
Onitemi
The Figurine
Farayola
Phone Swap
Dazzling Mirage
October 1.
The CEO
The Bridge
Omugwo
Crazy People
Mokalik
Diamonds in the Sky
Citation
Ayinla
Swallow
A Naija Christmas
Endorsements
Kunle Afolayan is an ambassador of Pavillon Afriques.
He is an ambassador of Air France.
Pan Nigeria Ambassador.
Kunle has an ambassador deal with Globacom Nigeria.
Awards and Nominations
Africa Movie Academy Award nominee for Best Director – 2010
Golden Jury award for Best Film at the Abuja International Film Festival – 2012
Festival Prize for Outstanding Film Directing at the Abuja International Film Festival – 2012
Nollywood Movie Award nominee for Best Director – 2013
Nigeria Entertainment Award nominee for Actor of the Year – 2015
Africa Movie Academy Award nominee for Best Director – 2015
Best Movie Director at the Africa Magic Viewers' Choice Awards – 2015
October 1 won the Best Costume Design at the 2015 African Movie Academy Awards (AMAA).
Best Nigerian Film – October 1 at the Africa Movie Academy Awards (AMAA) – 2015
October 1 – Best Movie of 2014 at the Africa Magic Viewers' Choice Awards 2015.
An Icon in the African Entertainment Industry Award at the Afro-Heritage Broadcasting and Entertainment Awards (AHBEA) – 2016
City People Movie Award-nominated him for Best Movie Producer of the Year (English) – 2017
Nominated for the City People's Movie Award for Movie Director of the Year (English) – 2017
The Best Film Award at the Durban International Film Festival (2019)
Nominated for Director of the Year at the Best of Nollywood Awards (Diamond in the Sky), 2019.
Nominated for the Most Searched Actor at the Net Honours, 2021.
Net Worth
In the Nigerian film industry, Kunle Afolayan is a success. He is well-known for his passion for classic and vintage automobiles; he owns a 1982 Jaguar XJ6, a 1929 Mercedes Benz W10 Gazelle, a Peugeot 508 and he recently purchased a Thunderbird Ford (1965). The Ford Thunderbird, a big personal luxury car built by Ford, is now in its fourth generation. To accelerate the hefty T-bird to 96 km/h, the V8 engine took approximately 11 seconds. He is said to be worth an estimate of $800,000.
Social Media Handle
Instagram: kunleafo
Twitter: @kinleAfolayan
Kunle Afolayan is known for his unique style of movie production and acting. He is known to have good collection of African arts. We wish him well on his recent project of building a film village in Oyo State. Engage us through the comment section on what you love about him.