Kole Omotoso's real name is Bankole Ajibabi Omotoso. He is a renowned and intellectual Nigerian writer. His writing is recognized for its commitment to incorporating regard for human dignity and a socio-political revaluation of Africa into the majority of his works.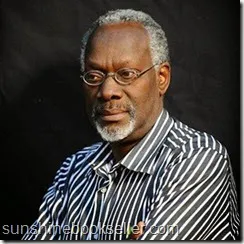 Kole Omotoso Biography
Full Name :

Kole Omotoso

Date of Birth :

April 21, 1943

Place of Birth :

Ondo State, Nigeria

Highest Qualification :

Professor

Occupation :

Lecturer | Writer

Children :

Akin Omotoso

Yewande Omotoso

Net Worth :

$3 million
Early Life & Education
Kole Omotoso was born on the 21st of April, 1943, in Akure, Ondo State, which falls in the Southwestern region of Nigeria. During his early life, he lost his father and lived with his mother and grandparents. For his secondary education, he attended King's College in Lagos and graduated in 1963. He later went further to the University of Ibadan(UI), where he earned his B.Sc certificate in 1968. Kole Omotoso received his doctoral degree from the University of Edinburgh, Scotland, in 1972. He wrote a doctoral thesis on the modern Arabic writer Ahmad Ba Kathir.
Career
Kole Omotoso started his career as a lecturer at the University of Ibadan shortly after he bagged his Ph.D. certificate. He worked in the department of Arabic and Islamic Studies between 1972 and 1976. In 1976, he went to take up a position at the drama school at the then University of Ife, which is now recognized as Obafemi Awolowo University (OAU), till 1988. In 1991, Kole Omotoso became a professor of English language at the University of the Western Cape, Bellville, South Africa, where he lectured till the year 2000. Later in 2001, he moved to the drama department at the University of Stellenbosch, Matieland, and lectured there till 2003.
In addition, he contributes to a variety of African media, most notably the "Trouble Travels" in the Sunday Guardian of Nigeria. He served as a patron of the Etisalat Prize for Literature from 2013 to 2016. He portrayed the "Yebo Gogo man" in several TV adverts for Vodacom mobile phones between the mid-1990s and the 2010s.
Personal Life
Kole Omotosho is happily married and has three children. Two of his children, Akin Omotoso and Yewande Omotosho, are also renowned writers and filmmakers.
Works
Fiction
1988 Just Before Dawn
1982 Memories of Our Recent Boom
1978 To Borrow a Wandering Leaf
1976 The Scales
1974 Sacrifice
1974 Fela's Choice
1973 Miracles
1972 The Combat
1971 The Edifice
Drama
1977 Shadows in the Horizon
1976 The Curse
Non-fiction
1997 Woza Africa
1995 Achebe or Soyinka? A Study in Contrasts
1994 Season of Migration to the South: Africa's crises reconsidered
1982 The Theatrical Into Theatre: a study of the drama and theatre of the English-speaking Caribbean
1979 The Form of the African Novel
Net Worth
According to different analyses of Kole Omtosho's net worth, and considering his past career experiences, he has an estimated net worth of $3 million.