Mzamo Majola is one of the most successful and richest South African rugby union players for the sharks in Super Rugby and Currie Cup. He is also a player in the Sharks XV in the Rugby Challenge. He is one of the most respected rugby players and his regular position in his team is the position of prop.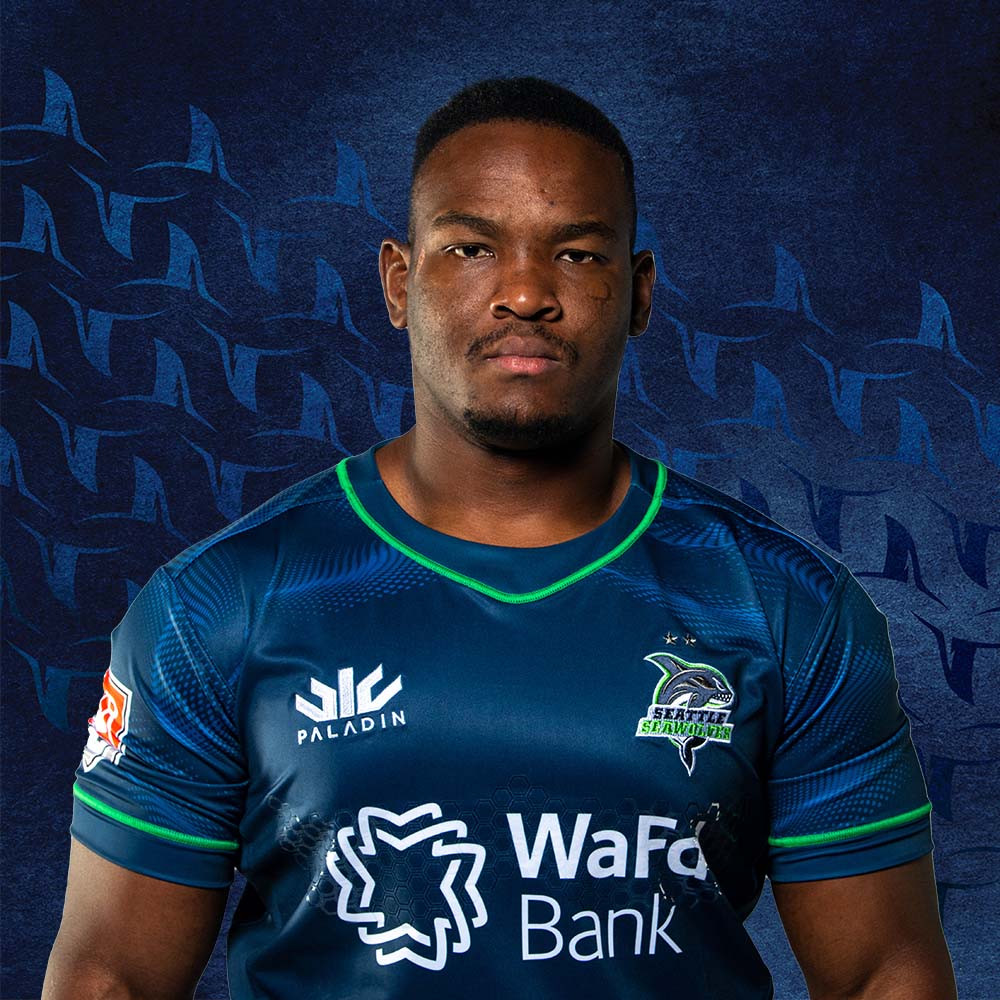 Mzamo Majola Biography
Date of Birth :
February 20, 1995
Place of Birth :
Durban, KwaZulu-Natal, South Africa
Occupation :
Rugby Union Player
Social Media Handles :
Instagram: mzamo_majola
Twitter: @mzamosean
Early Life
Born on the 20th of February, Majola is a native of Durban in the Kwazulu Natal area of South Africa. He is 27-year-old as of this moment.
Education
Mzamo Majola started his education at Westville Boys High School and attended Varsity College, North Durban, at the University of KwaZulu-Natal. He is also a graduate of IMM Graduate School in the same Kwazulu area of South Africa, majoring in marketing from 2019 to 2021.
Career
Majola started his rugby career at 18 as he represented the Sharks at South Africa's premier high school competition, the U18 Craven Week held in Polokwane in July 2013. He made three appearances at this ‌contest.
After high school, he joined the Sharks Academy and represented the Sharks U19 side in the 2014 under-19 Provincial Championship. He featured in all their 13 matches that season in the Loosehead prop position as they reached the semi-final that same year, defeated 20-43 by the Blue Bulls U19.
Although he was also part of the UKZN Impi squad for the 2015 Varsity Shield, he didn't appear in any of their games. In 2015, Majola eventually made his first-class debut on the 28th of March 2015 as a substitute for the Sharks XV in their 2015 Vodacom Cup match against Western Province in Crawford, Cape town. He also played off the bench in the club's match against Free State XV in Kokstad.
Majola continued to prove himself as he was included in a 37-man training squad for the South African national under-20 rugby union team. He featured for them in a friendly match against a Varsity Cup Dream Team in April 2015. He also made it to the squad that embarked on a two-match tour to Argentina. In Argentina, he came on as a replacement in their 25-22 victory against the country's team and started their 39-28 victory a few days later.
Upon the team's arrival from Argentina, the Sharks unveiled Majola as part of the final squad for the 2015 World Rugby Under 20 Championship. For a while, he didn't feature in the first three matches of the team in Italy but came as a replacement in their 40-8 win against Samoa and their 46-13 win over Australia. These particular matches helped South Africa finish top of Pool B to qualify for the semi-finals with the best record pool stage of all the teams that took part in the contest.
This young prop's transition to a professional career continued as he stayed within the Sharks pathway, playing for them under their U21 program and their Currie Cup squad, having made 19 appearances. Majola switched to Southern Kings in 2017 featuring in their Pro14 competition but eventually moved back to Sharks in 2018, earning his first Super Rugby Contract.
Since 2018, Majola has made 21 impedances for the Sharks. Currently, the 27-year-old prop is a key member of the Seawolves' front row, developing his skills and potential under their head coach, Allen Clarke alongside other fellow squad members.
Personal life
Currently, Majola is single and has not been previously engaged or married. As of May 2022, Majola is not dating anyone and has no records of past relationships.
Net Worth
Mzamo Majola is one of the wealthiest young South African Rugby Union Players and has an estimated net worth of $5 million which he earned from his profession as an Athlete.
Social Media Handles
Instagram: mzamo_majola
Twitter: @mzamosean