Pride Evy is an Abuja-based internet personality and dancer, whose specialty lies in the new form of art called twerking.
With the influence she has garnered for herself over the last couple of months, she has suddenly also become a Social Media Influencer, which by the way is a real job title in 2020. She does promotional dance videos for music artists.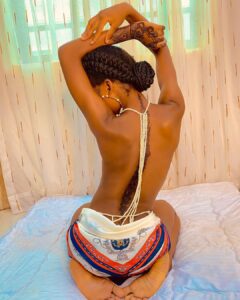 Early Life
Not much is known about her early life and education. What is known however is that she was born Lima Sadiyah on February 14, 1999, and she is currently 21 years old?
From the name, there's a good chance she is an Abuja native, and could totally be Hausa. She also must have learned how to dance from a young age.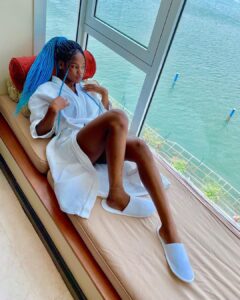 Career
Before the rise of Jane Mena in 2019, you'd only see half-naked ladies twerking in music videos; but now it's officially a form of art, a kind of dance style that requires a touch of professionalism, and consequently, that deserves some accolades.
These days, you can hardly scroll through Instagram without seeing a twerk video from someone. Go to explore, it's all there. But there aren't a lot of known names actually doing it. Plus, it is super hard more than ever to keep track of who's doing that thing so well, because so many people are.
READ: Omah Lay Biography (Career, Early Life, Net Worth)
Amidst this sudden over-saturation of a previously unknown 'industry' – it can potentially be a big market, yeah – one name that quickly stands out is that of Pride Evy's.
She became viral with a video of her dancing to Joeboy's hit with Mr.Eazi and DJ Neptune, "Nobody" which was shared across Social Media, especially on Instagram and messaging platform, WhatsApp. It was magical. Apart from the 'sexy' waist beads that'd immediately catch your eye, what was apparent in the video was that she got moves.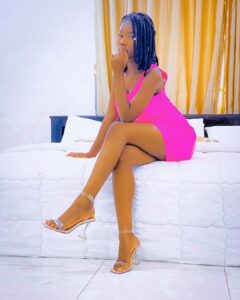 Instagram
There's no way you get to her page @pride_evy on Instagram and you are disappointed. The 21-year-old Evy went from less than 40k followers at the beginning of April to over 200k which she currently has. In one instance, she gained over 50k new followers in one week. The number keeps growing, and she is not slowing down in content.
The earliest video on her Instagram page dates back to November 2018, when she did a twerk dance to Teni's monster hit, "Case." Since then she has done many other videos and her viewership has quadrupled in a matter of months. She is definitely one to watch out for, as you just know you'll start seeing her in a lot of music videos, pretty soon.
Net Worth
While her net worth is unknown, she has a promotional deal with a Lagos brand called Safe Weight Loss, and she promotes their page on Instagram from to time.