Raymond Mnyamezeli Mlungisi popularly known as Ray Zondo is South Africa's newly appointed Chief Justice. He has over the years served as South Africa Deputy Chief before his new appointment. He is the 22nd Chief Justice of South Africa.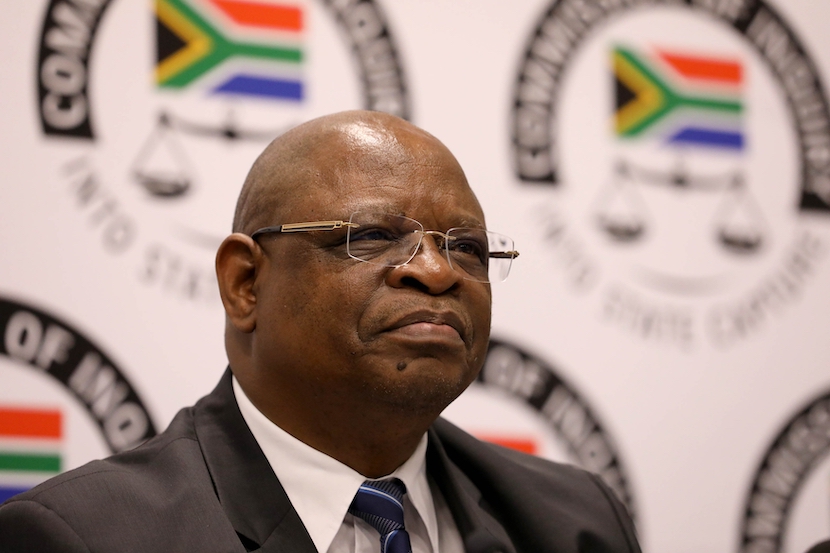 Raymond Zondo Biography
Full name :
Raymond Mnyamezeli Mlungisi
Date of Birth :
4th May 1960
Place of Birth :
Ixopo, South Africa
Higher Qualification :
Masters of Laws
Spouse :
Mrs Sithembile Zondo aka Thembelike
Social Media Handle :
Twitter; @zondo_raymond
Early Life
Raymond Zondo was born on the 4th of May 1960. He hails from Ixopo, in the Kwa-Zulu Natal area of South Africa. He grew up with both of his parents, Mr and Mrs Zondo in his hometown. Zondo's family was poor, and he had no siblings.
His mother worked as a nurse at a local hospital but eventually lost her job. In order to survive, she started another job as a shop assistant, which she lost two years before Zondo's matriculation. Unfortunately, Zondo had to find a job after matric to help sustain the family.
Personal Life
The 62-year-old judge is a devoted Christian. He is happily married to Mrs Sithembile Zondo aka Thembelike. The couple is blessed with four children and three grandchildren. Zondo is a lover of music and loved playing tennis.
Education
He started his educational career at St Mary's Seminary and further attended the University of Zululand and the University of Natal, where he completed his Bachelor of Law.
Zondo became an attorney in 1989 and practised as a partner in Mathe& Zondo Inc. He received a Master of Laws in Commercial Law, Patent Law, and Labour Law, all at the University of South Africa.
Career
Raymond Zondo started his judicial career in 1997 when he was appointed as a judge of the Labour Court. He was also appointed to the Transvaal Provincial Division of the High Court (now Gauteng Division) in 1999. In 2000, he was promoted to the post of Judge President of the Labour Court, a post in which he served for 10 years. Ten years later, he returned to the Pretoria High Court.
From November 2011 to May 2012, Zondo served as the Acting Judge of the Constitutional Court. He assumed the post as a permanent judge in September 2012 and now he is a key member, alongside other notable judges such as Chris Jafta, of the Court's conservative wing. Later in June 2017, President Jacob Zuma appointed Raymond Zonda to the office of Deputy Chief Justice, after the former Chief Judge, Dikgang Moseneke, had retired in 2016. On the 10th of March 2022, President Cyril Ramaphosa appointed Zondo as the new Chief Justice of the Constitutional Court of South Africa, effective on the 1st of April, 2022.
Previous Positions Held
Research Fellow at the Legal Resources Centre, Durban, 1984-February 1985
Articled Clerk under Mrs Victoria Mxenge, Ngxingweni and Shezi in Durban.-March 1985-August 1985
The clerk at Mthembu & CO, Durban.-Aug/Sept 1985-August 1986
The Clerk at Mathe & Co. May 1989
Chairperson of the Judicial Commission of Inquiry into Allegations of State Capture, Corruption and Fraud in the Public Sector, January 2018-date
Acting Chairperson of the Judicial Conduct Committee of the Judicial Service Commission, June 2017–to date
Chairperson of the Executive Committee of the South African Judicial Education Institute (SAJEI) council. -2018-present
Member of the SAJEI Council and presently Acting Chairperson of the SAJEI Council, 2018-present.
Raymond Zondo Net Worth
Zondo is one of the richest people in South Africa. He has a net worth estimated to be $5 million, which he has earned over the years from his occupation as a lawyer and judge.
Social Media Handle