Toyin Afolayan, better known by her screen name Lola Idije, is a Nigerian actress and producer. She rose to fame after playing Madam Adisa in the 1995 movie "Deadly Affair." The internet slang phrases "Soro Soke Werey" and "Pele My Dear" were created by Toyin Afolayan. The #EndSARS protesters in Nigeria use the word "Soro Soke Werey" to urge the government to speak out louder about the highhandedness of the SARS police unit in the nation.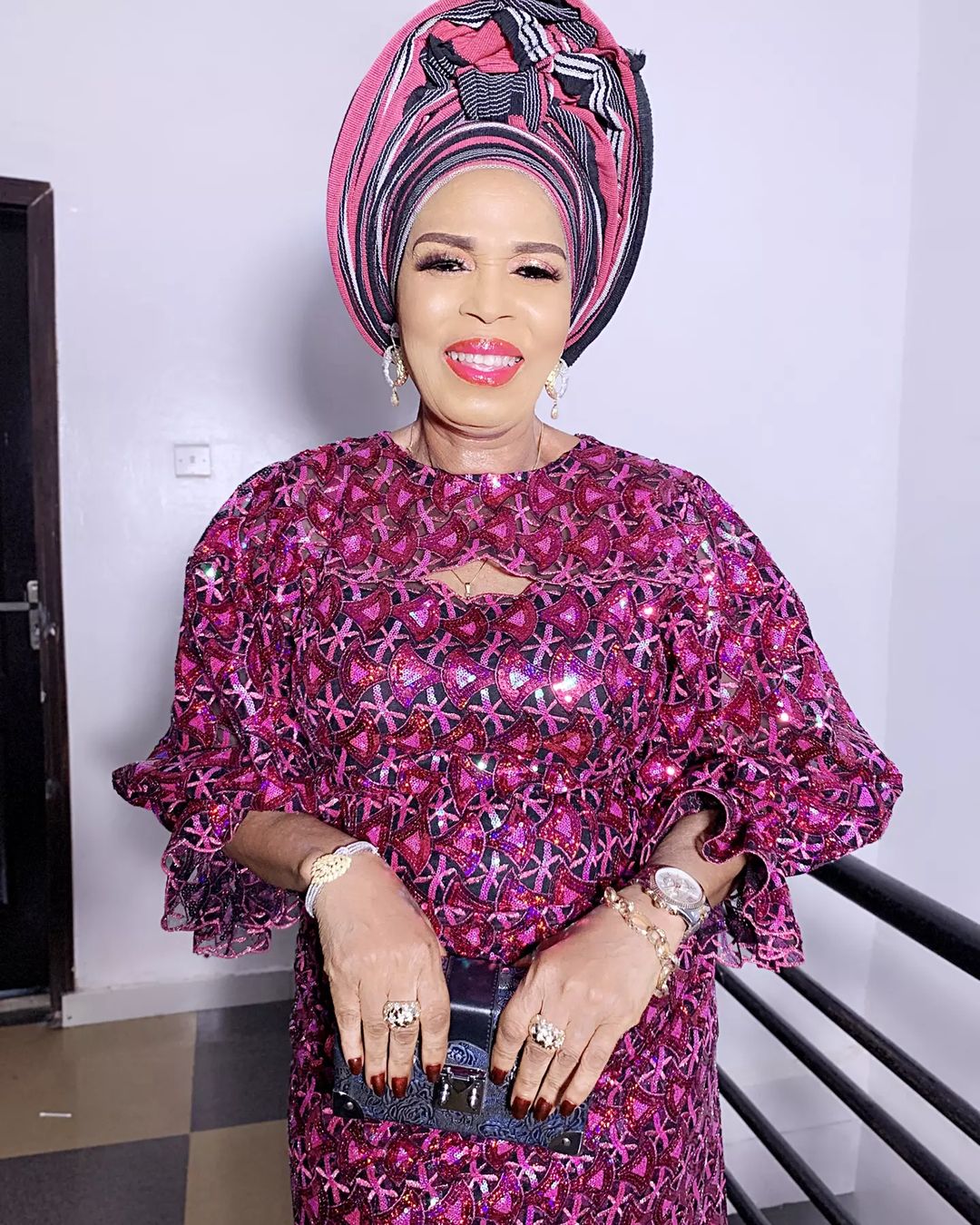 Toyin Afolayan Biography
Full Name :
Toyin Afolayan
Date Of Birth :
September 24, 1959
State Of Origin :
Kwara State, Nigeria.
Notable Work :
Deadly Affair
Social Media Handle :
Instagram @lola_idije1959
Facebook – lolaidijefans
Early Life and Education
Toyin Afolayan is an indigene of Agbamu, Kwara State, Nigeria. She was born on September 24, 1959. Lola Idije's educational background is not available. However, she was born into an entertainment family. So she began her acting career as a dramatist at an early stage in her career.
She is a cousin to a popular Nollywood actor and movie producer, the late Adeyemi Josiah Afolayan, popularly known as "Ade Love," who brought her into the movie industry.
Career
Due to Ade Love's influence, Toyin began acting in the 1980s. She has continued to be active in Nollywood, appearing more frequently in Yoruba films. She starred as Mama Adisa in the film "Deadly Affairs," which is the one that gave her enormous popularity. She has been in a huge number of films over the years. For more than 30 years, Toyin Afolayan has worked in the entertainment sector.
Because of all the characters and acts, she has played in Yoruba movies, Toyin Afolayan has been viewed by many as being a very evil person. She is known for her ability to interpret roles as a mother or mother-in-law in movies and also for her high and harsh voice.
Personal Life
Toyin Afolayan had three children born to her. She is also a grandmother. Despite the fact that she lost her son in infancy, who was also her only son, and her husband many years ago, she still remained steadfast and relevant in the industry.
Toyin Afolayan's relatives who are also popular in the movie industry are Aremu Afolayan, Gabriel Afolayan, Kunle Afolayan, and Moji Afolayan, who is the junior sister of their late father.
Filmography
Some of the popular movies she has featured in are below.
Glimpse
Arojinle
Ojuloge Obirin
Irapada
Deadly Affair
Lady Terror
Pappy and Mammy
Igba Eda and
Irapada
Awards and Nominations
From our findings, she has no awards to her name in the public sphere.
Net Worth
One of the wealthiest and most well-known movie actresses is Toyin Afolayan. Her net worth is roughly $1.5 million, according to our analysis of data from sources including Forbes and Business Insider.
Social Media Handle
Instagram @lola_idije1959
Facebook – lolaidijefans