Moji Afolayan is a Nigerian actress, filmmaker, producer, and director. She is the elder sister of Kunle Afolayan, a veteran Nigerian film actor and award-winning director and entrepreneur. She is the first daughter of a popular Nollywood actor and movie producer, the late Adeyemi Josiah Afolayan, popularly known as "Ade Love." Moji is married to veteran actor, Rasaq Olasunkanmi Olayiwola, popularly known as "Ojopagogo."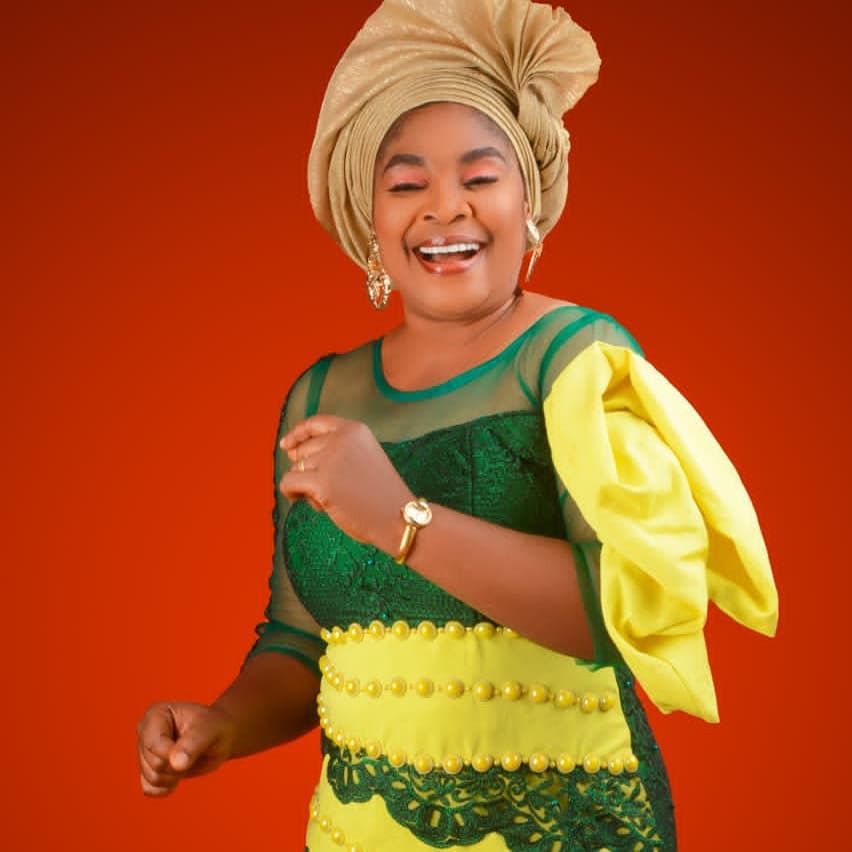 Moji Afolayan Biography
Full Name :
Moji Afolayan
Date Of Birth :
5 February 1968
State Of Origin :
Kwara State, Nigeria.
Place Of Birth :
Lagos State
Ocuupation :
Actor, Filmmaker, Producer, Director, Dramatist
Siblings :
Kunle Afolayan (brother)
Gabriel Afolayan (brother)
Aremu Afolayan (brother)
Social Media Handle :
Instagram: mojiafolayan
Early Life and Career
Moji Afolayan was born on February 5, 1968, and raised in Lagos State, Nigeria. She is originally from Agbamu, a town in the Irepodun Local Government Area of Kwara State, Nigeria. She was the first child of the late legendary actor and producer Ade Love, who is also the father of the actors Kunle Afolayan and Gabriel Afolayan, and was raised in an acting household.
Before moving on to Esie Iludun Anglican School, where she earned the West Africa School Certificate, Afoloyan attended Coker Primary School in the Lagos State city of Orile Iganmu in southwest Nigeria. She later enrolled at the Oyo State College of Education, where she received her teacher training.
Career
Moji Afolayan is an actress, producer, director, and filmmaker. When she was with her father, she became aware of her talent. She got into acting during the active years of her father in the Awada Kerikeri Theatre Group. She, however, stepped aside from the active movie scene after she got married, due to the influence of her husband to keep her out of the public glamour, so she could focus on her marriage and growing children.
In the Yoruba film "Arinjo" in 2016, Moji starred opposite Ojopagogo (her husband) and Dele Odule. She has been in a number of Nigerian films.
Some of the movies she has starred in are "Lakurubutu", "Ore Meji", "Ikoko Emi", and, "Tojubole", among others.
Personal Life
Rasak Olasukumi Olayiwola, better known as Ojopagogo, is the husband of Moji. Ojopagogo is well known for playing elderly men in movies. On December 4, 2004, the two got married, and their union was blessed with four children.
She is the daughter of a popular Nollywood actor and movie producer, the late Adeyemi Josiah Afolayan, popularly known as "Ade Love," and her mother is Mrs Beatrice, a retired school teacher.
Relatives of Moji Afolayan who are also popular in the movie industry are Aremu Afolayan (brother), Gabriel Afolayan (brother), Kunle Afolayan (brother), and Toyin Afolayan (aunt), who is the junior sister of their late father.
Awards and Nominations
| Year | Award | Category | Result |
| --- | --- | --- | --- |
| 2021 | Net Honours | Most Searched Actress | Nominated |
Net Worth
One of the wealthiest actresses in the Nigerian film business is Moji Afolayan. Her wealth is generated through her ventures and her assets. The estimated net worth of Moji Afolayan is $1.5 million.
Social Media Handle
Instagram: mojiafolayan