Funke Adesiyan is a Nigerian actress, movie producer, and politician. She is popular for her roles in Nollywood-Yoruba movies. She started out as a model at a very young age before she ventured into acting. The movie "Obinrin Ale" brought her to the limelight. She is currently a personal assistant to the First Lady (Aisha Buhari) on domestic and social events.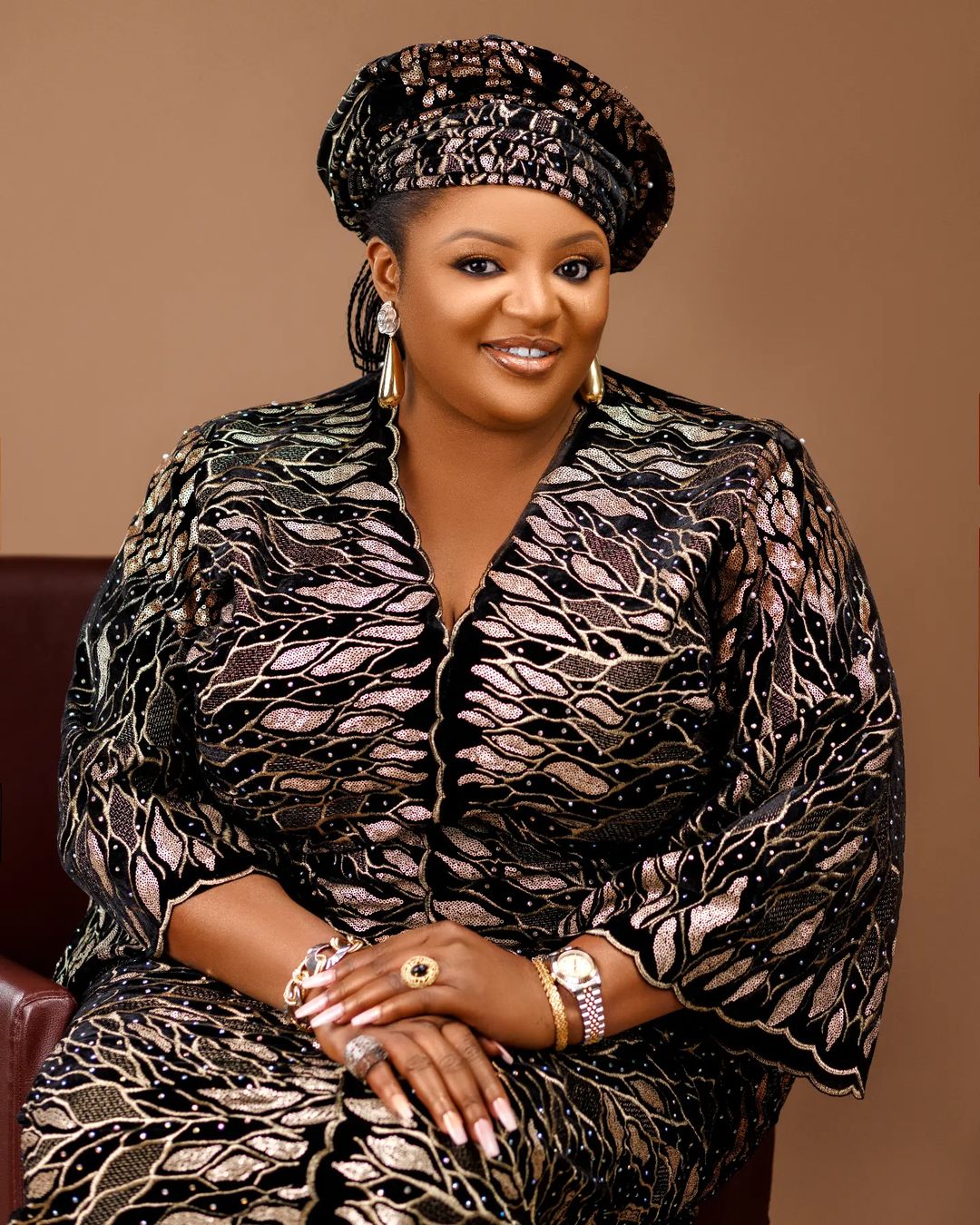 Funke Adesiyan Biography
Full Name :
Funke Adesiyan
Date Of Birth :
March 14, 1986
State Of Origin :
Oyo State, Nigeria
Place of Birth :
Oyo State, Nigeria
Occupation :
Entrepreneur, Actress, Politician
Social Media Handle :
Instagram: @Funkeadesiyan
Early Life and Education
Funke Adesiyan was born on March 14, 1986 in Oyo State, Ibadan. She had her primary and secondary school education in Ibadan before attending The Polytechnic, Ibadan, where she bagged an Ordinary National Diploma (OND). She studied Performing Arts at Olabisi Onabanjo University. She also bagged a diploma in law from the same university.
She later furthered her education at the New York Film Academy to study filmmaking and directing in 2015, after losing her electoral bid. Other Nigerian entertainers who have attended this prestigious film school include Banky W, Kunle Afolayan, Kemi Adetiba, Ikechukwu, Stephanie Okereke, Dr Sid, and Kunle Remi, among others.
Career
At the age of 13, Funke began modelling, and by the age of 14, she was managing her own business. Due to this, she was able to build her first home while still a teenager and earn her first million naira at age 17.
After losing her election run in 2011, Funke launched a fashion store in her hometown, but a string of terrible circumstances caused her to lose almost all of her money. It was a significant setback. Funke, however, managed to climb her way back to the top and is now in charge of multiple prosperous businesses.
Funke owns a clothing line called "La'venette". She said that she created every piece of clothing she wore in the film Eti Keta.
Political Career
Funke entered politics at the age of 25 by managing Mallam Shekarau's presidential campaign. You may remember that Ibrahim Shekarau ran for president in the general elections in Nigeria in 2011. Shekarau was a former minister of education and the governor of Kano State.
In 2015, Funke ran as a candidate for the People's Democratic Party to represent Ibadan South East in the Oyo State House of Assembly. She was really happy when she won the primary election, and she posted about it on social media. She did, however, lose the election and a sizable portion of her money. She did, however, manage to host a party following the elections as a way to express her gratitude to her supporters.
She switched parties in time for the 2019 general election, joining the All Progressive Congress (APC), and President Muhammad Buhari named her as the First Lady's personal assistant for domestic and social activities.
Personal Life
Funke is now in a relationship, but she claims that marriage is not a top priority for her. In one of her social media posts, Funke asserts that males are born to lie and that if your boyfriend lies, it is just because he is a man. She cautioned women against leaving their husbands because of infidelity, comparing doing so to moving from Nigeria to America due to weather.
Controversies
Relationship With Saidi Balogun
Funke Adesiyan once had a relationship with fellow actor Saidi Balogun. According to her, she was attracted to him because he was straightforward in his dealings with people and always willing to help others. She left the relationship due to domestic violence. He claimed it was a mistake and would never happen again. However, he persisted. The abuse didn't stop after their relationship ended, as he began monitoring her movements and he didn't hesitate to attack her a few more times. At some point, Funke had to employ bodyguards just to be safe from him.
Breast Surgery
It was widely reported in 2013 that Funke had spent $7000 on breast implants in Dubai to increase the size of her breasts. However, Funke has since denied these claims, claiming that her breasts remain largely the same.
Filmography
Funke's appearance in a Wale Adenuga production in 2003 was her debut in the film industry. Since then, she has appeared in and produced a number of Yoruba films, with Eti keta and Obinrin Ale being the two most notable. The additional films include:
Awards and Nominations
Ooni of Ife's excellence award
Net Worth
Funke Adesiyan's net worth is unknown, but she is doing well for herself.
Social Media Handles
Instagram: @Funkeadesiyan