Nkiru "Kiki" Mordi (born on August 12th, 1991) is a Nigerian investigative journalist, filmmaker, author, and entrepreneur. She dropped out of school as a result of harassment from a particular lecturer at her institution. This experience inspired her to work with the BBC Africa Eye to film the "Sex for Grades" video. The documentary showed how pervasive sexual harassment is among teachers in Ghana and Nigeria. At the Nigerian Broadcasters Merit Awards in 2016, she was named Outstanding Radio Program Presenter (South-South). She is the head of presenting at WFM 91.7 and the founder of Documentary for Women.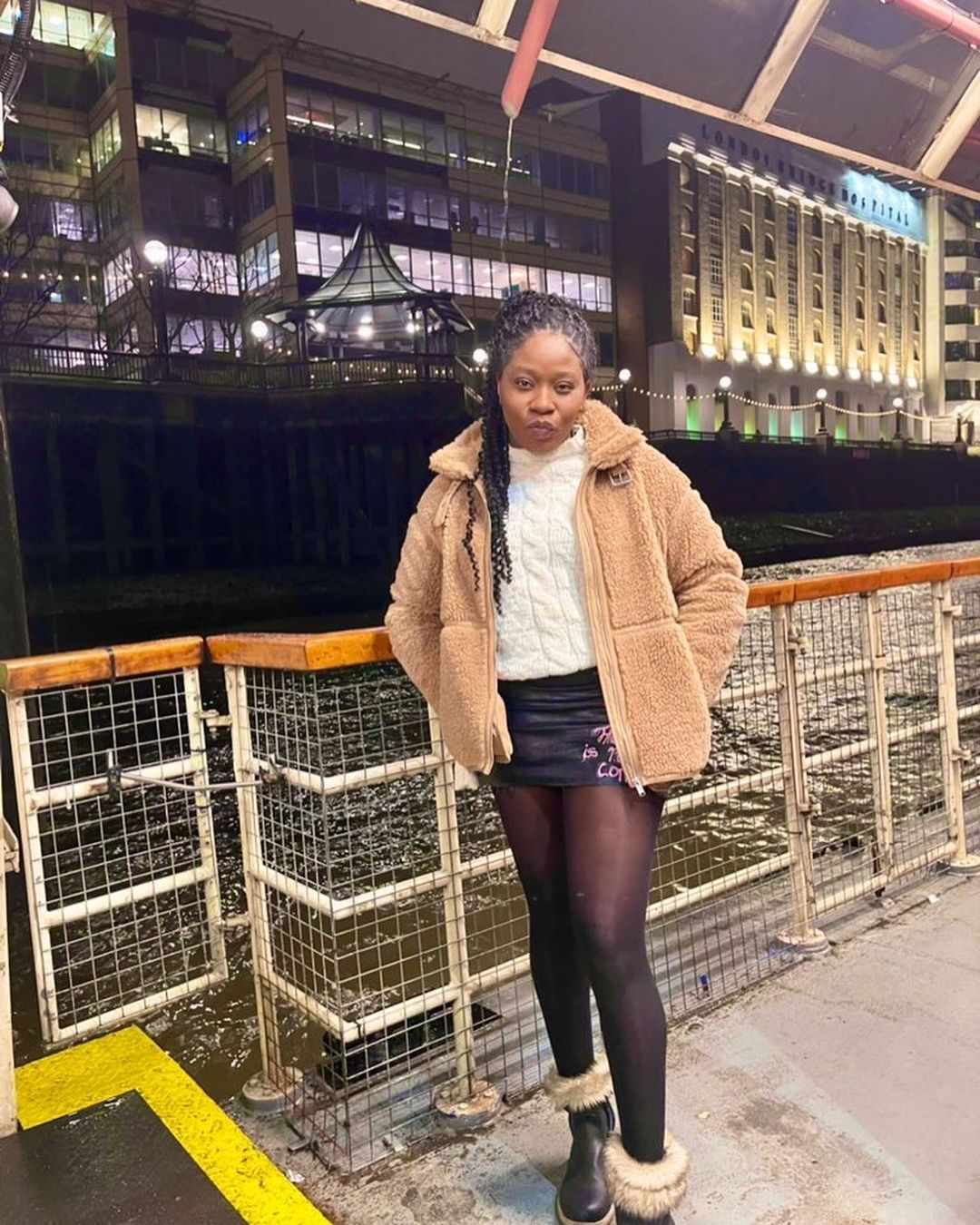 Kiki Mordi Biography
Full Name

Nkiru "Kiki" Mordi

Pen Name

Kiki Mordi

Date of Birth

12 August 1991

Nationality

Nigerian

Place of Birth

Port Harcourt, Rivers State, Nigeria

State of Origin

Port Harcourt, Rivers State, Nigeria

Occupation

Journalist, Media Personality

Net Worth

$500,000

Social Media Handles

Instagram: kikimordi
Twitter: @kikimordi
Early Life and Education
Nkiru Mordi was born on the 12th of August 1991, in Port Harcourt, Rivers State, Nigeria, to Mr and Mrs Mordi. She completed both her primary and secondary school in Port Harcourt, Rivers State. Just before she was accepted to the University of Nigeria, Nsukka to pursue medicine, her father passed away.
Due to sexual harassment by a particular lecturer, she ultimately dropped out of school. The 13-minute Sex for Grades Video, which highlighted the extent of the harassment culture among Nigerian and Ghanaian lecturers, was the result of the experience that inspired her to make it.
Career
In 2015, Kiki Mordi began working as a radio host at KU Television and Radio in Benin City. She was appointed Head of Presenting in August 2017 at Women Radio (91.7FM) in Lagos. She established an internet petition the same year to stop police officers from abusing and exploiting young people. After some Nigerian officers broke into her home and accused her and her boyfriend of being cultists, she filed this petition.
Kiki started working as a contract podcast producer at Audiation, Incorporated Freelance, Yaoundé in November 2019. She was a BBC investigative journalist before she started working independently.
Life At The Bay Documentary
In 2019, Kiki made a documentary called Life at the Bay in Lagos, Nigeria. The story of Tarkwa Bay's residents' struggle for survival, particularly that of the women, is told in the movie. The movie was directed by Nora Awolowo, and on May 17th, 2019, the Real Time International Film Festival (RTIFF) chose it. Additionally, the 2019 Africa International Film Festival chose to screen it (AFRIFF). She was included among the Most Influential Young Africans in 2020, along with Alex Iwobi, Adekunle Gold, Falz, and Adetola Nola.
Sex For Grades BBC Eye Documentary
A 13-minute documentary about instructors at the Universities of Lagos and Ghana who have been sexually abusing students was released on October 7 by Kiki and her BBC Eye crew.
The documentary video revealed Dr Boniface Igbeneghu of the University of Lagos, Dr Ransford Gyampo, and Dr Paul Kwame Butakor of the University of Ghana.
Dr Boniface Igbeneghu is the head pastor of a branch of the Foursquare Gospel Church in Nigeria and a senior lecturer in the college of arts at the University of Lagos. Dr Paul Kwame Butakor is a lecturer at the University of Ghana's College of Education, while Dr Ransford Gyampo is an associate professor of political science there.
While one of the team members, Kemi, pretended to be a 17-year-old applicant seeking admission who had recently lost her father, Kiki Mordi pretended to be a student who wished to move to the Economics department. Additionally, they made Zara and Abigail, two other undercover journalists, act as though they needed assistance with their academic and job progress. The team's investigations were finished in nine months.
Effect Of The Sex For Grade Video
After the video's release, Dr Ransford Gyampo allegedly made a lawsuit threat against the BBC. The Foursquare Gospel Church placed Dr Boniface Igbeneghu on administrative leave, and the University of Lagos suspended him.
The Cold Room, which was shown in the film to be a location where professors harassed students sexually, was also closed down by the University of Lagos. It can be found at the senior staff club of the school.
Since posting the video, Kiki has gotten a lot of praise from Nigerians, including politicians and celebrities. Atiku Abubakar, a former vice president of Nigeria, and Bukola Saraki, a former leader of the country's senate, pleaded for the government of that country to act swiftly to stop sexual harassment in Nigerian universities.
Kiki further mentioned that after the video's distribution, she had received a few quiet threats. The Sex-For-Grade bill has now been passed into law as a result of this video. In response to public pressure, the Nigerian Senate reintroduced the anti-sexual harassment bill on October 9, 2019, and it was then read aloud in the chamber. The anti-sexual harassment bill in Nigeria was enacted by the Senate on July 9, 2020, and it calls for up to 14 years in prison for violators.
A former BBC journalist named Ogechi Obidiebube is accused of coming up with the idea for the article and starting the investigation for the "Sex for Grade" documentary. To help with the investigation, Mordi was allegedly called as one of the leads.
Personal Life
Kiki Mordi's life evolves around her job as a media personality, and her social media pages also show her as a lover of a good, healthy, and fun lifestyle. There is no information concerning her relationship and marital status.
Awards and Nominations
Nominee for The Most Promising Young Presenter (TV/Radio) at the Nigerian Broadcasters Merit Awards – 2015
Outstanding Radio Program Presenter (South-South) at the Nigerian Broadcasters Merit Awards – 2016
Nominee for the On-air Personality of the Year (Female) at the Scream All-Youth Awards – 2016
Nominated for The Future Awards Africa in the Prize for Journalism category – 2019
Gage Awards Recipient – 2019
Journalist of the Year at the People Journalism Prize for Africa – 2019
Nominated amongst the 100 Most Influential Young Nigerians by Avance Media – 2019
Woman of the Year by Her Network Online – 2019
The Prize for Advocacy at the Under 30 CEO's Awards/Dinner by the CEO Network Africa – 2019
The Freedom Fighter Awards at the Freedom Awards – 2019
The prize for journalism at the Media Awards – 2019
Kiki Mordi Net Worth
She has an estimated net worth of $50,000.
Social Media Handles
Instagram: kikimordi
Twitter: @kikimordi