Raymond Ekevwo is a sprinter from Nigeria. He won the 100-meter gold medal at the 2019 African Games. He also competed on the Nigerian 4 x 100 m relay team, which took home a silver medal.
The athletic ability of Ekevwo has been apparent since his school days. He participated in the Top Sprinter auditions for the Making of Champions reality TV sports competition in 2015 while still a student at High Standard Comprehensive School in Ughelli. By the end, every judge was attempting to add him to their teams. While still a junior, he won the senior 100 m competition's title and award in 2016.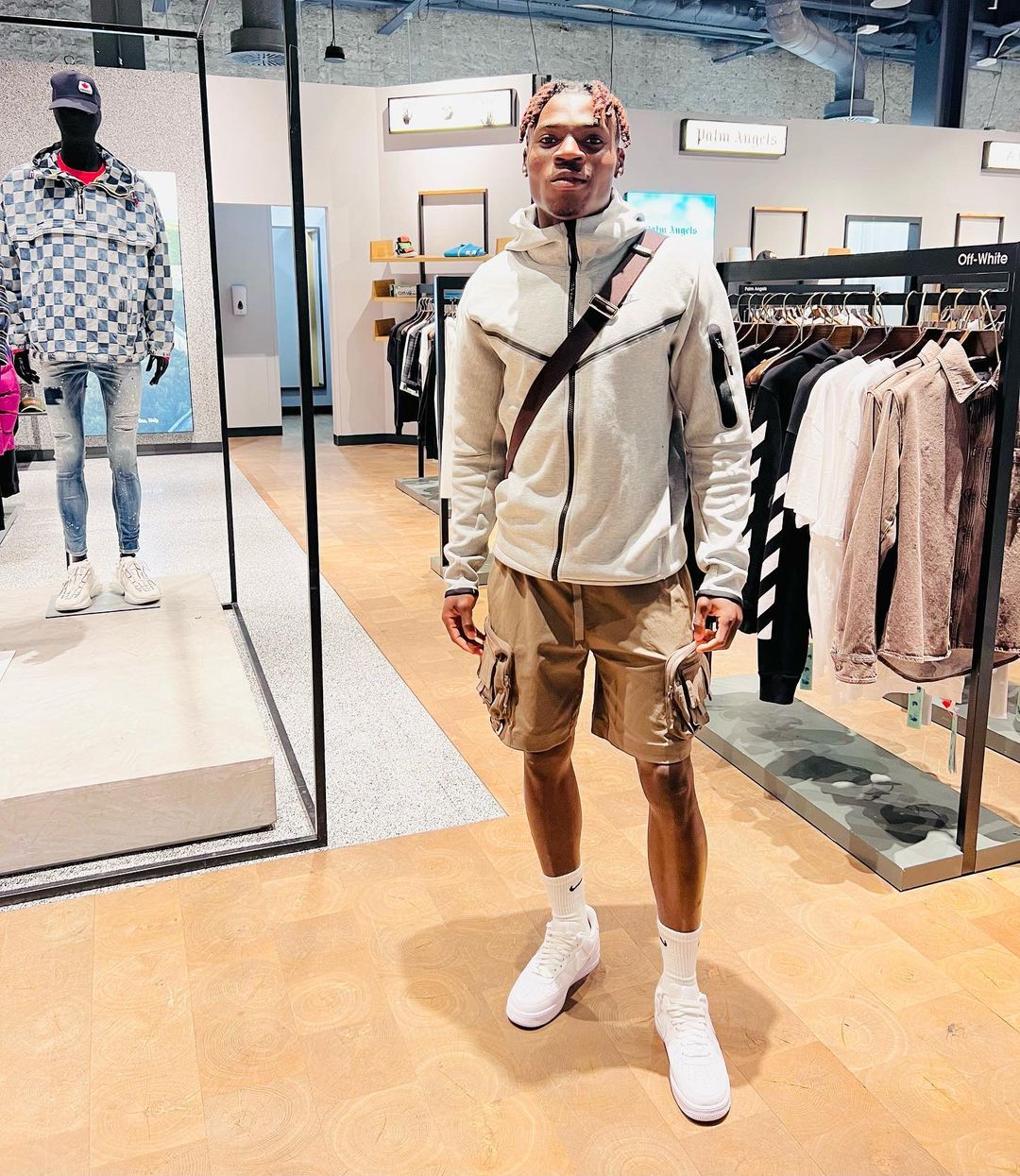 Raymond Ekevwo Biography
Full Name :
Raymond Ekevwo
Date of Birth :
23 March 1999
State of Origin :
Ugheli, Delta State, Nigeria
Place of Birth :
Ugheli, Delta State, Nigeria
College Team :
Florida Gators
Social Media Handles :
Instagram: big_r_a_y
Twitter: @ekevworaymond2
Early Life and Education
Raymond Ekevwo was born on March 23, 1999, in Ugheli, Delta State, Nigeria. He had his primary and secondary school education in Delta State, where he attended High Standard Comprehensive School, before moving abroad to Oral Roberts University, and later transferring to the University of Florida.
Career
Raymond won the 100-meter race at the 2016 D.K. Olukoya Youth and Junior Championships in Nigeria with a time that was then a personal best of 10.35 seconds. As the junior champion of the nation, he was chosen to compete for his nation in the 2016 IAAF World U20 Championships. He did, however, miss the race since the Nigerian team was late for the event. He competed with teammates Soyemi Abiola, Godwin Ashien, and Emmanuel Arowolo in the 4 x 100 m relay, but they were unable to advance to the finals.
Ekevwo enrolled at Oral Roberts University for the 2017–2018 academic year, but his time there was cut short by injuries. He ultimately transferred to the University of Florida for the next season. The 4 x 100 m relay team consisting of Ekevwo, Hakim Sani Brown, Grant Holloway, and Ryan Clark won the 2019 NCAA championship.
At the 2019 African Games in Rabat, he became the fifth Nigerian man to win the 100 m gold medal. He was undefeated through the rounds and finished slightly ahead of Arthur Cisse with a time of 9.96 seconds to win the title. A new African Games record was set with this score. He then competed in the 4 x 100 m relay alongside Divine Oduduru, Emmanuel Arowolo, and Usheoritse Itsekiri. The group earned the silver medal by finishing second to the Ghanaian team.
At the 2022 Commonwealth Games, he ran alongside Favour Ashe, Onwuzurike Udodi Chudi, and Akintola Alaba Olukunle and won a bronze medal in the men's 4 x 100m relay race.
Personal Bests
60 metres: 6.53 s (Fayetteville 2020)
100 metres: 9.96 s (Rabat 2019).
200 metres: 20.84 s (Jacksonville 2019).
4 x 100 metres: 37.97 s (Austin, 2019).
4 × 100 metres: (Bringham, 2022).
Collegiate Records
Collegiate Record Holder–4×100 (37.97 at 2019 NCAA Outdoors)
Championships
2020 SEC Indoors Champion-60m
2019 NCAA Outdoors Champion -4×100
USTFCCCA All-America Honors
2021 USTFCCCA First Team Indoor All-American (60 metres)
2020 USTFCCCA First Team Indoor All-American (60 metres)
All-SEC Honours
2019 All-SEC Outdoor Second Team (100m-silver)
2019 All-SEC Outdoor Second Team (4×100-silver)
The UF All-Time Top 10 List
School record holder (100m)
School record holder-4×100 (37.97 at 2019 NCAA Outdoors-collegiate record)
UF's No. 3-ranked 60m sprinter on UF's Indoor All-Time Top 10.
Academic Honours
2021 SEC Spring Academic Honour Roll
Graduated in the spring of 2021 with a bachelor's degree in African American Studies.
2021: Indoors-Finished second at NCAAs with a time of 6.54 seconds in the 60-metre dash. First-team USTFCCCA All-American… He made his season debut during the Tyson Invitational and competed in two meets during the 2021 indoor season. Outdoor-Did not compete in any outdoor meets… named to the 2021 SEC Spring Academic Honour Roll.
2020: USTFCCCA Indoor All-American (60 metres)… SEC Indoor Championships gold medalist in the 60 metres… became the No. 3-ranked 60m sprinter in school history after logging an NCAA-leading time of 6.53 seconds at Arkansas' Razorback Invitational… NCAA Indoor qualifier… named the SEC Men's Runner of the Week (Feb. 4)… competed in a total of four meets in the 2020 shortened season.
2019: Broke the 100m school record (9.96) en route to gold at the Africa Games … IAAF World Championships 100m semifinalist … leadoff leg for the NCAA Outdoors title-winning and collegiate record-breaking 4×100 relay team—which clocked a time of 37.97 seconds … USTFCCCA Outdoor All-America First Team (4×100) … Silver medalist in both the 100m and 4×100 relay at SEC Outdoors … Clocked an IAAF World Championships standard and personal record of 10.02 seconds to take second in the 100m at SEC Outdoors … Finished sixth in the 60m with a personal record of 6.66 at the SEC Indoor Championships—his only indoor meet of the season, where he was one of four Gators to make the 60m final … clocked a 200m personal record of 20.84 at the NCAA East Preliminaries… finished 14th in the 100m at the NCAA East Preliminaries.
At Oral Roberts (2017-18)
2018 The Summit League Indoor Championships gold medalist (60m) … competed in seven meets as a freshman for Oral Roberts in 2017.
High School/Prep
2016 IAAF World U20 Championships qualifier (100m).
Net Worth
He is reportedly worth $1.5 million.
Social Media Handles
Instagram: big_r_a_y
Twitter: @ekevworaymond2