Osabuohien Osaretin, popularly known by his stage name, Sarz, is a Nigerian record producer and artist, who is well known for adding the tags "Sarz On The Beat" and "Really" to the start and finish of all of his musical creations. The word Osabuohien means that he is someone who is ambitious, playful and different.
He produced Lord of Ajasa's "See Drama" for the first time with full credit in 2007. He has produced music for Naeto C, Banky W, Skales, Shank, Reminisce, Goldie Harvey, eLDee, Wande Coal, YQ, and Niniola, among the artists he has produced music for. When his contract with Trybe Records expired in November 2013, he moved on to join the 1789 Entertainment record label.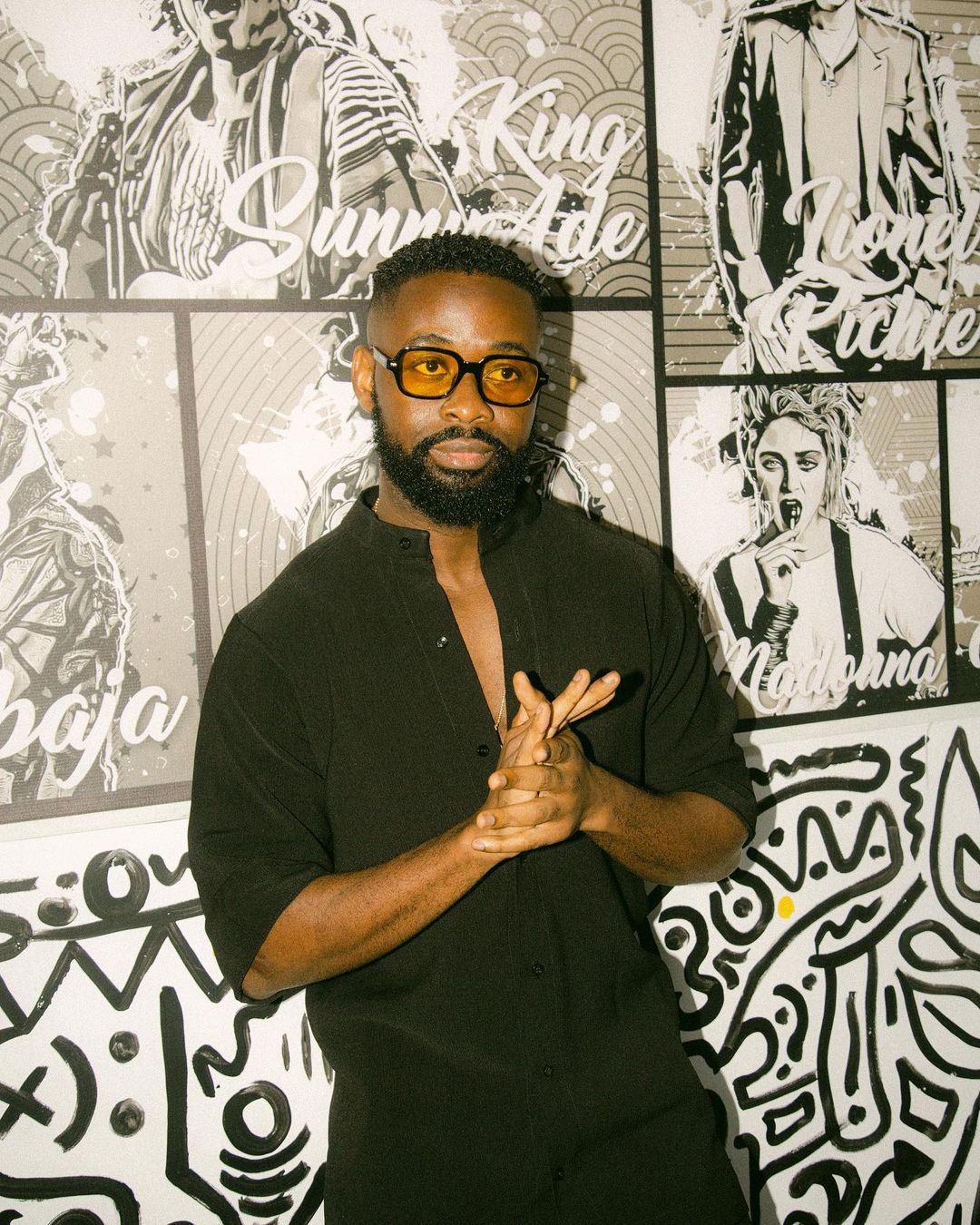 Sarz Biography
Full Name :
Osabuohien Osaretin
Date of Birth :
17 March 1989
Place of Birth :
Benin City, Edo State, Nigeria
State of Birth :
Benin City, Edo State, Nigeria
Occupation :
Record producer, musician
Active Years :
2007–present
Record Label :
1789 Entertainment
Social Media Handles :
Twitter: @beatsbysarz
Instagram: only1sarz
Early Life and Education
Sarz was born on March 17, 1989, in Benin City, Edo State, Nigeria. He is the second child in a family of three children. He received his basic and secondary schooling at All Saints Primary School and Goodwill Secondary School, respectively, before furthering to higher institutions.
Career
Sarz made the decision to pursue a professional music career after high school and started practising the craft full-time. He moved to Lagos, the centre of entertainment in West Africa, as a result of this choice. He started his career as a full music producer in 2007 after working with Lord of Ajasa to produce "See Drama," and he claimed full credit for the music production. The remix for Jahbless' smash song "Jor Oh" from 2010 was produced by Sarz and includes Durella, RuggedMan, Reminisce, Ice Prince, and eLDee. The song was nominated for "Best Collaboration" and "Best Street Hop" at The Headies. In 2011, he worked on the albums "Salute" by Shank, "Today Today," "Wash Wash" by eLDee, "Mukulu" by Skales, "Don't Touch My Body" by Goldie Harvey, and "Kako Bi Chicken" by Reminisce. "Kako Bi Chicken" was a 2012 The Headies nominee for "Best Street Hop." Later that year, he produced eLDee's Undeniable album by himself (except "We Made It").\
Sarz and Don Jazzy were both nominated for the "Producer of the Year" category at the 2012 Nigeria Entertainment Awards. Despite the fact that Don Jazzy had won the award, he handed it over to Sarz as a mark of honour. The 2012 Dynamix Awards for "Best New Producer" went to Sarz. He then performed his debut song from his album, "Beat Of Life (Samba)," featuring Wizkid. He contributed two songs to Wizkid's Ayo album in 2013, "Kilofe" and "Jaiye Jaiye," both of which featured Femi Kuti.
According to Premium Times Nigeria, he is one of the five new music producers giving Don Jazzy a run for his money. Later that year, Sarz agreed to work with Nike on an endorsement deal. The official Hennessy Artistry 2014 theme song, "Dance Go (Eau de VieVie")," which featured Wizkid and 2Face Idibia, was produced by Sarz.
Sarz and Shizzi made the decision to go live on Instagram in April 2020 for a face-off dubbed "The Battle of Hits" on March 30, 2020, drawing a peak of 19.2k live viewers worldwide. He has also collaborated with some foreign artists, like Drake and Chris Brown.
Personal Life
He lives in one of Lagos City's most affluent neighbourhoods. When he's not in Lagos, you can find him travelling or working on music in London. He also goes by the moniker "Sarz On The Beat," which he employs at the start and end of his musical compositions. It really is a well-known tag as well.
He may spend time with his friends and family when he isn't writing music or performing on tour. In 2021, he lost his father to the grip of death.
Sarz is single and has made nothing revealed about his relationship status.
Impact and Influence
The Sarz Academy
The Nigerian producer established the Sarz Academy in June 2015 to provide new and aspiring beat makers with opportunities. He serves as a mentor and an inspiration to the younger generation's aspirations to be music producers.
Discography
Selected Songs
Good Morning, Riddim
Get Up
Celetronic Riddim
MAD
Beat of Life
Legwork Riddim
Inbox Riddim
EGO
Sade
Ise Yen
Sweat
Bad Energy
Focus
Samba
Tofunmi
Shoknorris
Awards and Nominations
Year
Event
Prize
Recipient
Result
2012
Dynamix Awards
Music Producer of the Year
Himself
Won
2013
City People Awards
Music Producer of the Year
Himself
Won
Nigerian Entertainment Awards
Music Producer of the Year
Himself
Nominated
Song Of The Year
"Beat Of Life (Samba)"
(featuring Wizkid)
Nominated
South-South Music Awards
Producer of the Year
Himself
Nominated
2018
The Headies
Producer of the Year
Himself
2019
SoundCity MVP Awards
African Producer of the Year
Himself
Songwriter of the Year
"Trobül" (Sarz & Wurld)
Nominated
Best RnB Duo
"Trobül" (Sarz & Wurld)
Nominated
2021
Afro X Digitals Awards
Music Producer of the Year
Himself
Won
Net Worth
Sarz has been a mainstay in the Nigerian music scene for a long time. His net worth is estimated to be $5 million.
Social Media Handles
Twitter: @beatsbysarz
Instagram: only1sarz