Wale Davies (Tec) and Olumide Ayeni (Ghost), popularly known by the stage name Show Dem Camp (SDC) is a Nigerian music duo comprising two friends who are both rappers. They met in a rap battle scene in the UK before moving back to Nigeria and agreeing to work together and a brand.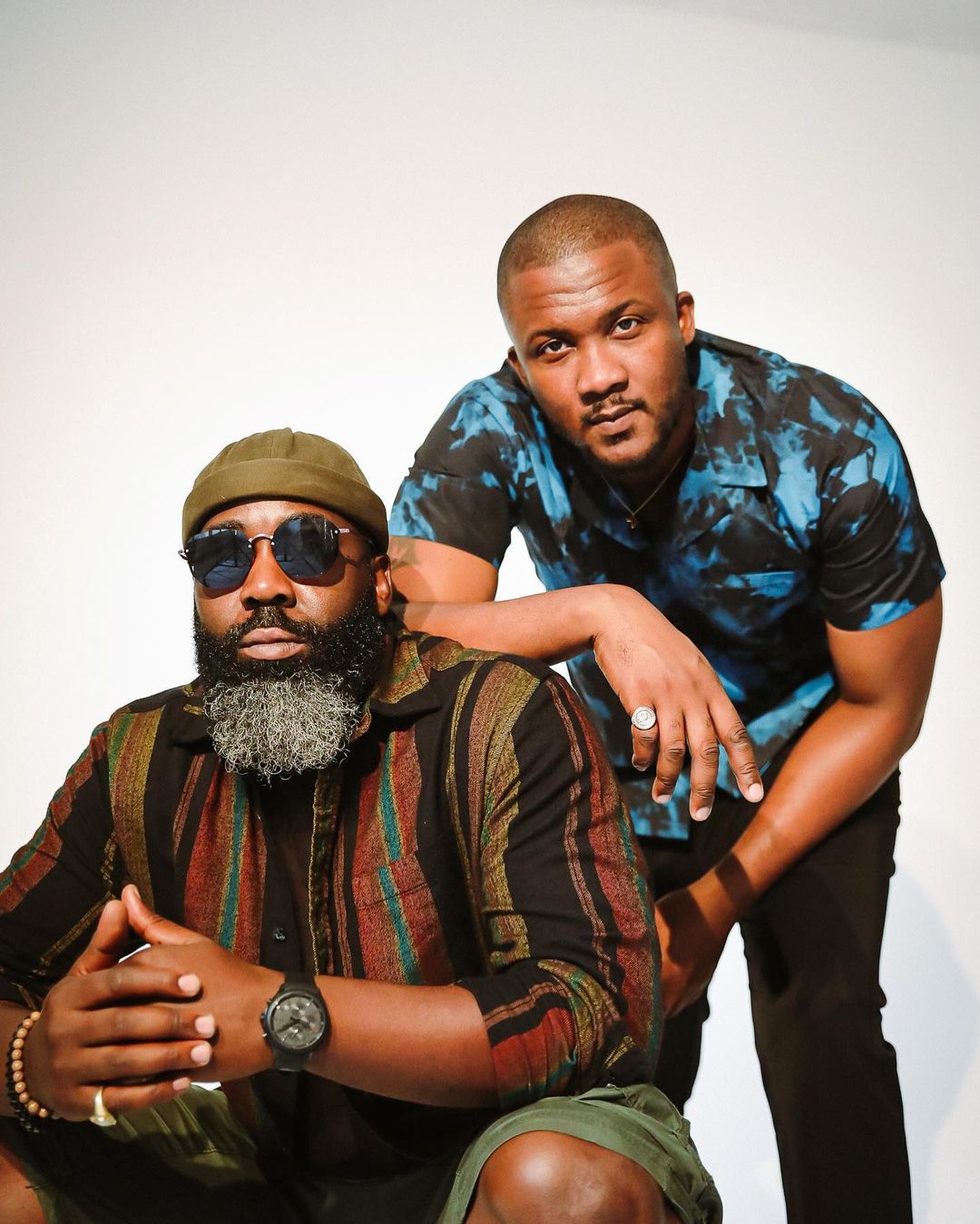 Show Dem Camp (SDC) Biography
Full Names :
Wale Davies (Tec) and Olumide Ayeni (Ghost)
Stage Names :
Show Dem Camp (SDC)
Place of Birth :
Lagos State, Nigeria
State of Origin :
Lagos State, Nigeria
Genre :
HipHop/Rap, Afrobeats
Active Years :
2010-present
Record Labels :
Show Dem Records, Fatherland
Social Media Handles :
Twitter: @showDemCamp
Instagram: showdemcamp
Early Life and Education
Tec (Wale Davies) and Ghost (Olumide Ayeni), popularly known as Show Dem Camp, are Nigerian rap duos raised in the United States of America. They were born in Nigeria before their parents moved abroad for greener pastures. Show Dem Camp are one of the Nigerian music sensations with a wealth of international influences, having spent their early days in the UK, US, Ireland, Amsterdam and so on.
The duo had their primary, secondary, and university education in Europe and also lived there before moving down to Lagos to pursue a career in music.
Career
Before they encountered one another at a rap battleground scene and realised they shared the same stage name, "Golden Child," Tec and Ghost were both solo rap artists. After that, they quickly teamed up to establish a rap duo under the monikers Loose Cannonz, BlackBoysDown, and Third Eye Renegades before settling on Show Dem Camp. They changed their careers from being just rappers to record label owners. Their first mixtape, Clone Wars Vol. 1, was released in 2010.
In 2011, they released "The Dreamers Project," their debut studio album, with artists like Temi DollFace, M.I., and 2face. Another song by Show Dem Camp, "Feel Alright," featured the talents of Nigerian singers BOJ and Poe.
They published a number of albums under the Clone Wars Series and Palm Wine Music. Numerous Alté artists, including BOJ, Odunsi The Engine, Cruel Santino, Buju, Ladipoe, Wani, and others, have collaborated with them.
Personal Life
The two were raised in American and European cities before moving back to Lagos to pursue their musical careers. The duo were born in Nigeria. Tec was employed in a financial organisation in Amsterdam before relocating to Nigeria. Their focus is on the creativity and business side of their business.
The music duo are married to their respective wives after a long-time relationship. Tec tied the knot with his bride in the U.K. on July 24, 2022, while Ghost got married on January 12, 2013.
Discography
Studio Albums/EPs
2010: Clone Wars I
2011: The Dreamers' Project
2012: Clone Wars II (The Subsidy)
2016: Clone Wars III (The Recession).
2017: Palm Wine Music 1,
2018: Palm Wine Music 2
2019: Palm Wine Express (PWE)
2019: Clone Wars IV (These Buhari Times)
2021: Clone Wars V (The Algorhythm)
Selected Songs
For A Minute ft. Lady Donli
Love On Weekend ft. Tomi Agape & LadiPoe
Malibu & Palm Wine ft. Worlasi
The Garden, ft. Falana
Under The Influence
Damiloun ft. Ajebutter22 & BOJ
System Fail ft. Nonso Amadi
Legend ft. Burna Boy
Tropicana ft. Flash
Ragabomi ft. Moelogo
Up 2 You ft. Funbi
Compose ft. BOJ
In Case ft. Wani
Different Case ft. BOJ
Do Me Nice ft. Buju
Cool Me Down ft. Fasina
True Story ft. Burna Boy
Flex On You ft. Moelogo
Vibrations ft. Tomi Thomas
Too Bad ft. Amaarae & Tems
Wahala Skit
Independent Ladies ft. Ajebutter22
She Wants More ft. LadiPoe
Popping Again ft. BOJ & Odunsi
Center of Excellence
Savage ft. LadiPoe
Respect, Loyalty & Honour ft. MI Abaga
Duade ft. Cina Soul
Shadow of Doubt ft. Tems
Epigenetics ft. O Zone
Packaging
In the vibe we trust.
Awards and Nominations
Nominations: The Headies Award for Best
Rap Single 2018
The Headies Award for Best Rap Album 2019
Show Dem Camp Net Worth
The duo have a net worth of $5 million.
Social Media Handles
Twitter: @showDemCamp
Instagram: showdemcamp