Taiwo Ajai-Lycett (born 3 February 1941) is a veteran Nigerian actor, writer, journalist, director, presenter, producer, educationist, television presenter, cosmetologist, and communication consultant. She is known to be a feminist and a renowned independent woman who served as Africa Woman magazine's founding editor in the 1970s.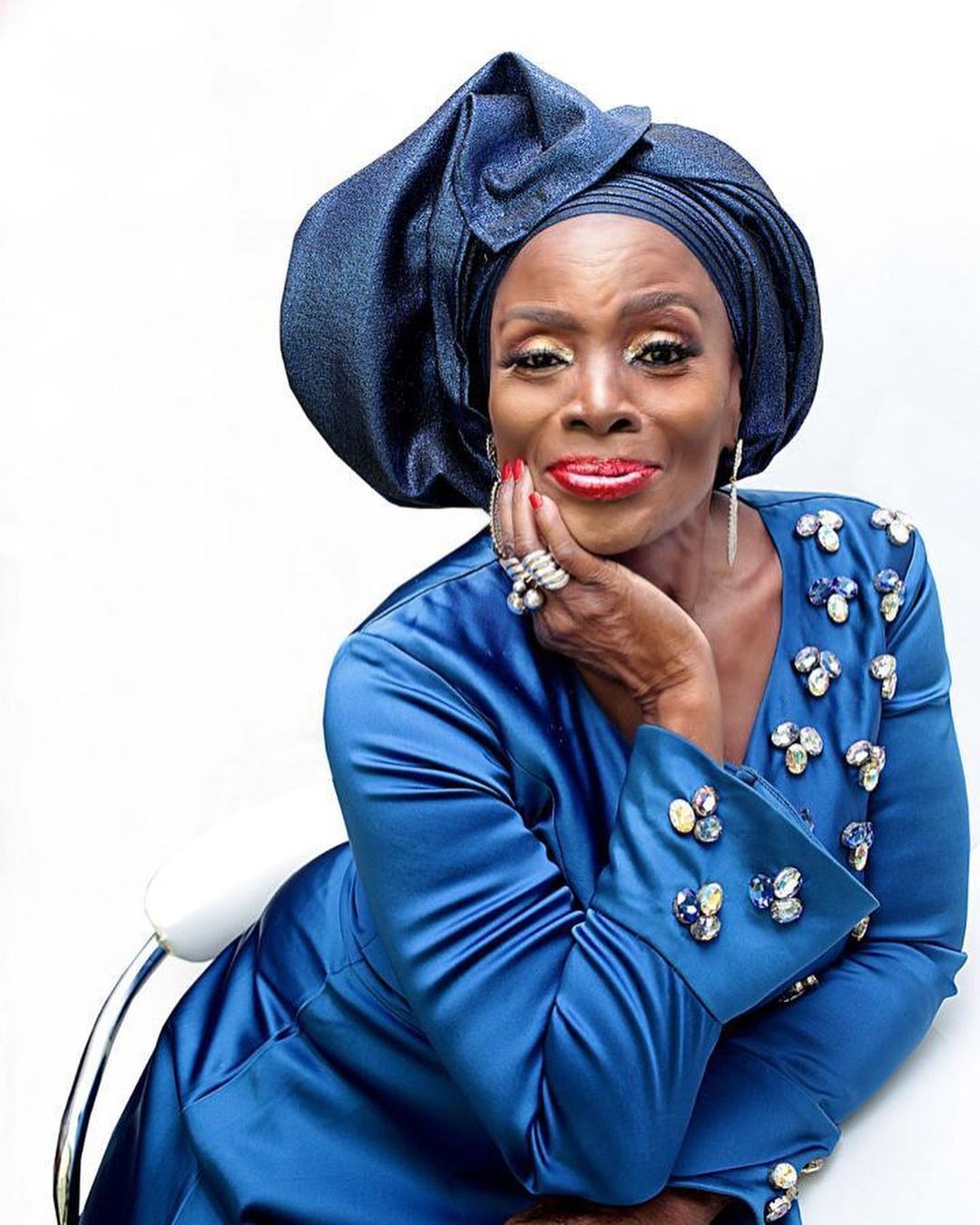 Taiwo Ajai-Lycett Biography
Full Name :

Taiwo Ajai-Lycett

Date of Birth :

3 February 1941

Nationality :

Nigerian

Place of Birth :

Lagos, Western Region, British Nigeria

State of Origin :

Lagos, Western Region, British Nigeria

Occupation :

Film actress, Cosmetologist

Active Years :

1966-present

Spouse :

David Akinduro (Divorced), Thomas Aldridge Lycett (Dead)

Net Worth :

$5 million

Social Media Handles :

Instagram: taiwoajailycett
Twitter: @taiwoajailycett
Early Life and Education
Taiwo was born on February 3, 1941, as a set of twin girls to Mr and Mrs Ajai in Lagos State, in the Western Region of colonial Nigeria, and her father is of Awori heritage, in the Ojo local government area of Lagos State.
She had her education at Mt. Carmel Convent School, Lagos, before proceeding to Methodist Girls' High School, Lagos, where she completed her secondary education. She went to London to further her education and pursue a career in business and administration. She studied in London at the Christine Shaw School of Beauty Science, where she earned a cosmetology certificate. Additionally, she studied at Hendon College of Technology, where in 1969 she earned a Higher National Diploma in Business Studies.
Career
She worked as a waitress at Lyons Tea Shop when she was a student before moving on to the Post Office and eventually advertising. She began working for the Post Office in 1962 as a personal secretary before progressing to a senior secretary position in Lord Hall's office. She transitioned to advertising and worked in Young and Rubicam's personnel division, and later worked as the managing partner of the accounting firm Gresham Broad and Co.'s personal assistant.
When she was 15, she gave birth to her first child, which made her parents and other family members disregard her. Despite this, she enrolled in an evening class. She was given the chance to visit the UK in 1959 thanks to her friend David Akinduro, whom she eventually married. Domestic abuse, however, eventually caused the marriage to fail. She married Thomas Lycett after divorcing Akinduro, and the two had a fruitful union. However, at the age of 65, she was robbed and sexually assaulted in her Egbe home in 2006. She turned 80 on February 3, 2021, and received birthday wishes from relatives and friends all over the world.
Acting Career
She made her acting debut in Wole Soyinka's The Lion and the Jewel, a two-act comedy directed by William Gaskill, in December 1966 at London's Royal Court Theatre. She was in the play's practice room when Gaskill encouraged her to participate; her acting debut was not scheduled. She made the decision to pursue acting professionally after receiving support after her performance and invitations from producers that followed. She enrolled in the Guildhall School of Music and Drama.
For the Edinburgh Festival in 1972, she left her corporate job and joined the Traverse Theatre Group. Later, she appeared in numerous theatrical and television productions. She performed in Amadu Maddy's play "Life Everlasting" at the Africa Centre in London in 1973, and at the Festival of British Theatre later that same year, she appeared in Peter Nichols' play The National Health. At the Royal Court Theatre in 1976, she portrayed the main character in Yemi Ajibade's "Parcel Post." She served as a director for the Black Theatre Workshop in London, together with the actor Louis Mahoney and the author Mike Phillips.
In 1971, she went back to Nigeria. She has appeared in a number of well-known Nigerian movies, including Tinsel, the acclaimed Nigerian soap opera. Ajai-Lycett was also a prominent figure in other noteworthy works, including the Nigerian film Oloibiri. Curtis Graham, Rogers Ofime, and Ajai-Lycett also participated in the 2016 action movie Oloibiri, which also starred Olu Jacobs and Richard Mofe Damijo. The movie details how the freshly discovered oil in the ancient town of Oloibiri was used by government organizations and oil firms. It was produced and directed by Rogers Ofime and Curtis Graham.
Journalism Career
Ajai-Lycett received an invitation to work with Raph Uwechue's Africa Magazine in 1975. Later, she rose to prominence as the first editor of Africa Woman Magazine, a women's publication for Africans living abroad. She participated in the UN's International Women's Year as an editor.
Personal Life
In 1959, she moved to the UK after an invitation from her friend, who was also the friend of the father of her first child, David Akinduro. She left the marriage after some years due to domestic violence. She was later married to Thomas Aldridge Lycett, whom she met at a friend's party and who was a Shell marketing communication executive. He died in 1993 after 25 years of marriage.
Filmography
Elesin Oba: The King's Horseman
Madam President
Oloibiri
Dazzling Mirage
Hostages
TV Series
King of Boys: The Return of the King
Crown Court
Angels
Comedy Playhouse
Some Mothers Do 'Ave 'Em
Armchair 30
Black and Blue
5TH NAFCA: African Oscar
Stage Performance
| Year | Show | Role | Notes |
| --- | --- | --- | --- |
| 1966 | The Lion and the Jewel | Village girl | debut play was written by Wole Soyinka |
| 1971 | Murderous Angels | Patrice Lumumba's wife | Dublin Theatre Festival, 1971 |
| 1973 | The Refusal | Oona | Playroom Lunchtime Theatre |
| 1973 | Life Everlasting | | |
| 1974 | The National Health | | a play directed by Peter Nichols |
| 1974 | The Black & White Minstrels | Performer | Hampstead Theatre Club |
| 1972 | Edinburgh Festival Fringe | Performer | Traverse Theatre play: Buddy Caravaggio and Replique. |
| 1976 | Parcel Post | Tola Folagunle | |
Awards and Honours
A special recognition award at the Eko Film and TV Awards.
A life achievement award at the Eko Film and TV Awards
She was honoured with an OON (Officer of the Order of the Niger) in 2006 by former President Olusegun Obasanjo.
In February 2008, at an All-Star Gala held at Theatre Royal Stratford East on the 10th anniversary of Tiata Fahodzi, she was honoured as a leader of British-African theatre, alongside Dotun Adebayo and Yemi Ajibade.
She is also a Fellow of the Society of Nigerian Theatre Artists (SONTA).
Fellow of the University of the Third Age. (FUTA).
She was honoured with The Industry Merit Award at the 2022 Africa Magic Viewer's Choice Awards (AMVCA) on the 14th of May 2022.
Taiwo Ajai-Lycett Net Worth
She has an estimated net worth of $5 million.
Social Media Handles
Instagram: taiwoajailycett
Twitter: @taiwoajailycett