Tomi Odunsi Fadina (born May 24, 1987) is a Nigerian television personality, actress, singer, and songwriter renowned for portraying "Salewa" in the TV show Tinsel, a well-liked African soap opera. She premiered her debut single, "I Wan Blow," in April 2013 and performed it at the Oriental Hotel in August 2013 and also wrote the song tracks for popular TV shows such as Moments with Mo and Urban Lounge showing on MBC TV. She is the CEO and founder of CGT Media Ltd., an African entertainment and media company.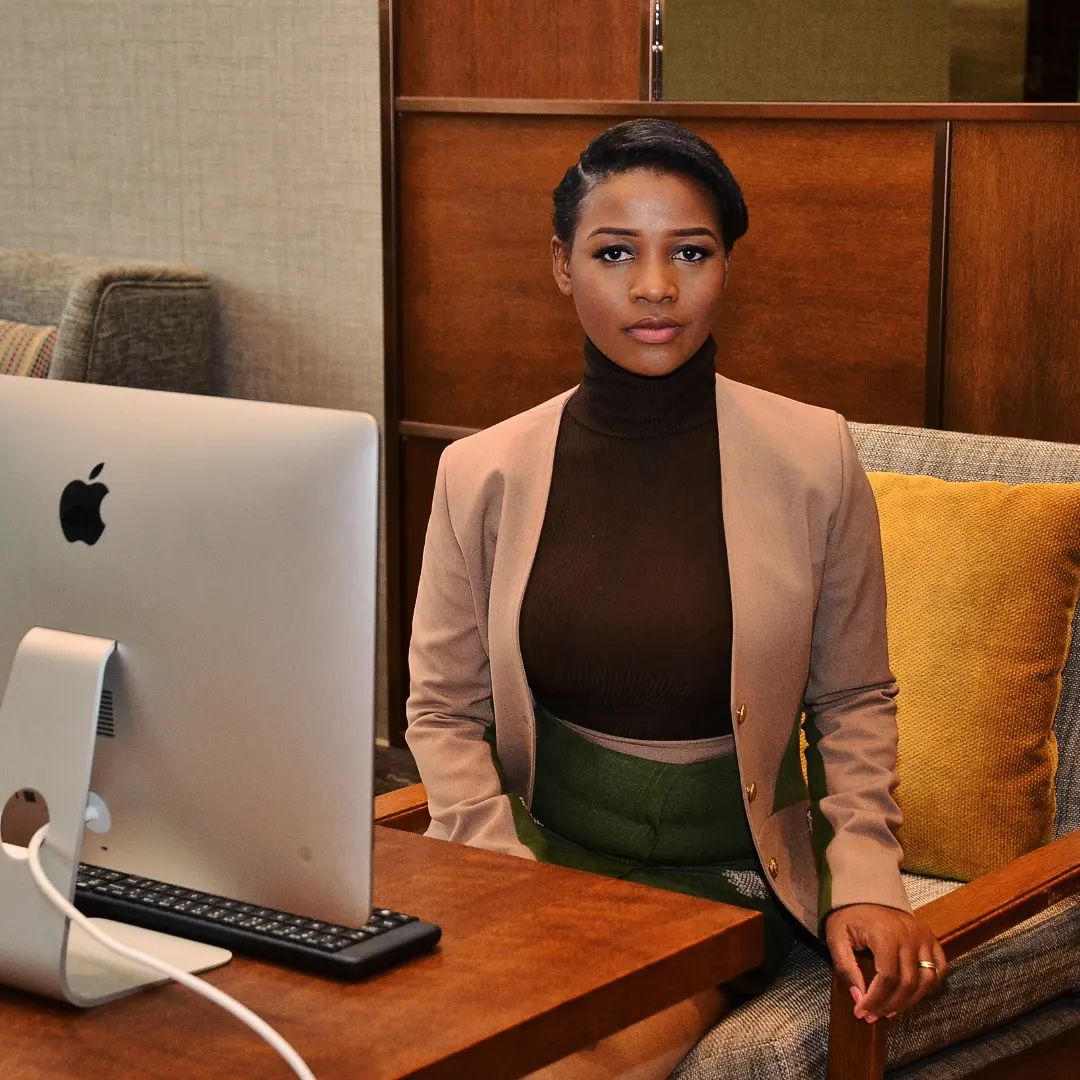 Tomi Odunsi Biography
Date of Birth :
24 May 1987
Place of Birth :
Ogun State, Nigeria
State of Origin :
Ogun State, Nigeria
Occupation :
Actress, singer, songwriter
Active Years :
1995–present
Social Media Handles :
Instagram: @tomiodunsi
Twitter: @tomiodunsi
Early Life and Education
Tomi was born on May 24th, 1987 in Ogun State, Nigeria to the family of Odunsi. She also had her primary and secondary education in Ogun State before proceeding to the University of Lagos where she obtained a Bachelor of Arts (B.A) degree in Linguistics and African Languages with a specialisation in the Yoruba language.
Career
Tomi began performing on stage at the age of 17. She performed in a few plays on stage, and Tinsel was her debut TV show. Since then, she has acted in a number of films, including Runs with Taiwo Ajai Lycett and Ireti Doyle, Render to Caesar with Bimbo Manuel, Omoni Oboli, and Wale Ojo, and a host of others. She also collaborated on the song "In the Music" alongside Bryan Okwara, Beverly Naya, and Omawumi. She is a member of the record company City of Great Talents (CGT).
In April 2013, at the Oriental Hotel in Lagos, Tomi made her musical debut with the song "I Wan Blow." She is the CEO and creator of the media and entertainment company CGT Media Ltd. in Africa, and she ascribes Yinka Davies as her main source of inspiration. She presided over the Rhythm N' Play event in 2015, which former president Goodluck Jonathan attended alongside well-known celebrities like Ice Prince, MI, and others. The former president selected her as an ambassador for music and career. She recently released a new song called Papi, which was leaked online. In it, she talks about the Child Not Bride movement, which has strong vocals and calming melodies that can be heard in the song.
Personal Life
Tomi got married to fitness expert, Seun Fadina, on June 22nd, 2016, and the marriage is blessed with a son, who she had in 2020 after having four miscarriages, and she was joyously celebrated during the Mother's Day celebration that year.
Discography
Her songwriting credits include:
The Magic 2013 Christmas Theme Song
In the music movie soundtrack,
All the songs in her EP, Santacruise,
Superwomen episode on Moments with Mo Abudu
The Urban Lounge TV show theme song
Album
Selected Songs
Mamasay
Kiss Me
Santa Cruise
Wanano(bonus)
I Wan Blow
Magic
Theatre
Oluronbi: The Musical 1 & 2: Sope (support). Aboriginal Productions
Oluronbi: The Musical 3: Ope (support). Aboriginal Productions
Fractures: Toju (Lead). Aboriginal Productions
Rubiewe: Cup (Support). Paws Productions.
Saro: The Musical: Ronke (Support). TerraKulture BAP Productions
Filmography
Tinsel
Render to Caesar
Runs: A Docudrama
Tomi Odunsi's Net Worth
She has an estimated net worth of $500,000.
Social Media Handles
Instagram: @tomiodunsi
Twitter: @tomiodunsi