The DNA Twins, whose real names are Blair and Clinton Roberts, are musicians and TV presenters. They are two brothers who make up a musical group. They entered the Glo X-factor competition at the beginning of 2013, which propelled them to fame. The brothers are signed to Mavin Records, which has the legendary Don Jazzy as the executive producer.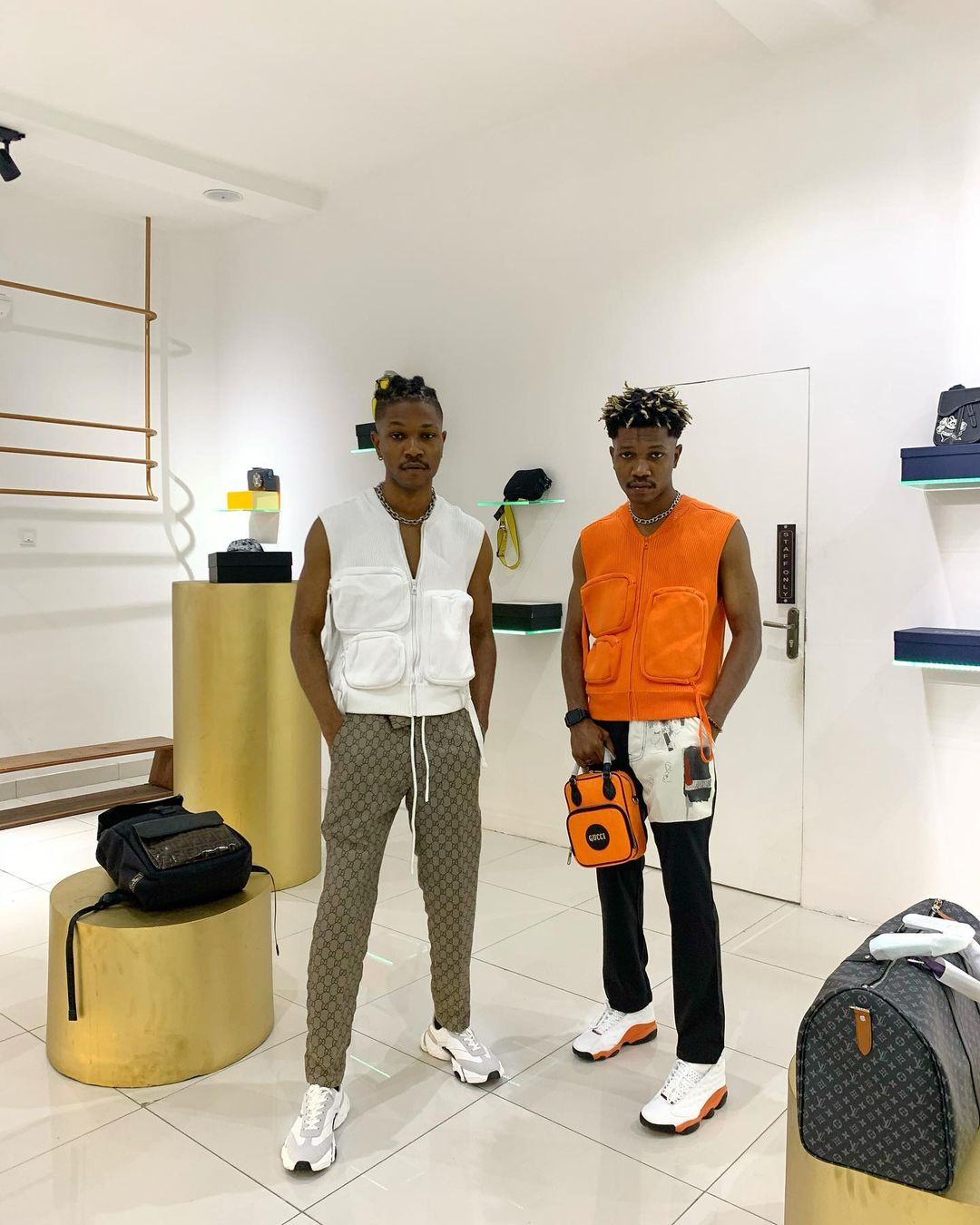 DNA Twins Biography
Full Names :
Blair and Clinton Roberts
Date Of Birth :
16th June 1996
Occupation :
Singers, Songwriter, TV presenters
Social Media Handle :
Instagram: itz_DNA
Twitter: @itz_DNA
Early Life and Education
The DNA twins, who were born on June 16th, 1996, came from a polygamous family with 11 other siblings. The DNA twins' real names are Blair and Clinton Roberts, and they were born and raised in Owerri, Imo State, Nigeria.
They attended Madonna Model Secondary School in Owerri, Imo State, Nigeria for their secondary education.
Career
They developed a deep love for music from a very young age. Growing up, the musical influencers of the DNA Twins were Michael Jackson, Tiwa Savage, Usher, Psquare, Darey Art Alade, Wizkid, and Banky W. They enjoyed singing and dancing to their music. The twins also looked up to Psquare, a pair of well-known twin performers, since they are identical twins.
They first gained attention in early 2013, soon after graduating from high school, when they competed in the Glo X-Factor competition. Following SmoothBoiz's elimination from the competition, the DNA twins became the next group to be eliminated. After their eviction, a reception was organised for them whereby well-known performers like BEZ and Burna Boy thanked them for their outstanding competition performances and inspired them to persevere in the pursuit of their aspirations. They acknowledged that the X-factor had improved their musical abilities as well as their stage presence, dancing, and mental attitude.
They released their debut single, "Mash-Up Freestyle," following their removal from the X-Factor.
Top Nigerian songs like May D's "Soundtrack" and Iyanya's "Your Waist" were combined to create their first single. The DNA Twins have collaborated with DMW Mayorkun on songs like "How Can" and "Adanma" and are currently signed to Don Jazzy's MAVIN label. The DNA twins contributed to the song "All Is In Order" together with Don Jazzy, Rema, Korede Bello, and Crayon.
"Arabanko" is the name of one of their most recent songs. Aside from doing music, they are also TV presenters.
Personal Life
They explain that because music also binds them together biologically and musically, they got their stage name, "DNA," from blood DNA. Most identical twins, like DNA, enjoy dressing alike, with occasionally just a difference in hue.
Kidnap Experience
In April 2016, while travelling from Abuja to Lagos, they were abducted by armed men as a result of their fame. The initial demand for their release was six million naira, but it was later increased to 10 million naira. Their parents asked their followers to donate to cover the cost of their ransom in order to save their kids. After a few months, they were eventually freed, but it was never made known whether the ransom was paid. Quincy Roberts, their elder brother, tweeted about their release.
Songs
Mash-Up Freestyle
How Can
Adanma
All Is In Order.
Aranbanko
Net Worth
Among the new musicians in Nigeria with the fastest rising careers are The DNA Twins. Their estimated net worth is $300,000.
Social media Handle
Instagram: itz_DNA
Twitter: @itz_DNA
As they continue to enthrall the audience and their fans with their brand of music, both of them have lofty goals and hope to become well-known musical artists in the future. The success story of the DNA twins, Blair and Clinton Roberts, is well underway because of their incredible talents. We anticipate seeing more of them in the near future, growing up like the famous Psquare, provided that no sad occurrences derail their careers. We wish them well.