Olawale Ibrahim Ashimi (born 9 May 1986), popularly known by his stage name Brymo or Ọlawale Ọlọfọrọ, is a Nigerian singer, songwriter, stage performer, and author. He started recording music in 1999 while in secondary school. He signed a record deal with the popular Chocolate City record label in 2010 but was accused of breaching his contract with the label in 2013, which made him leave to become an independent artiste. He also signed an international distribution deal with Tate Music Group in 2015, which has seen him release over eight albums.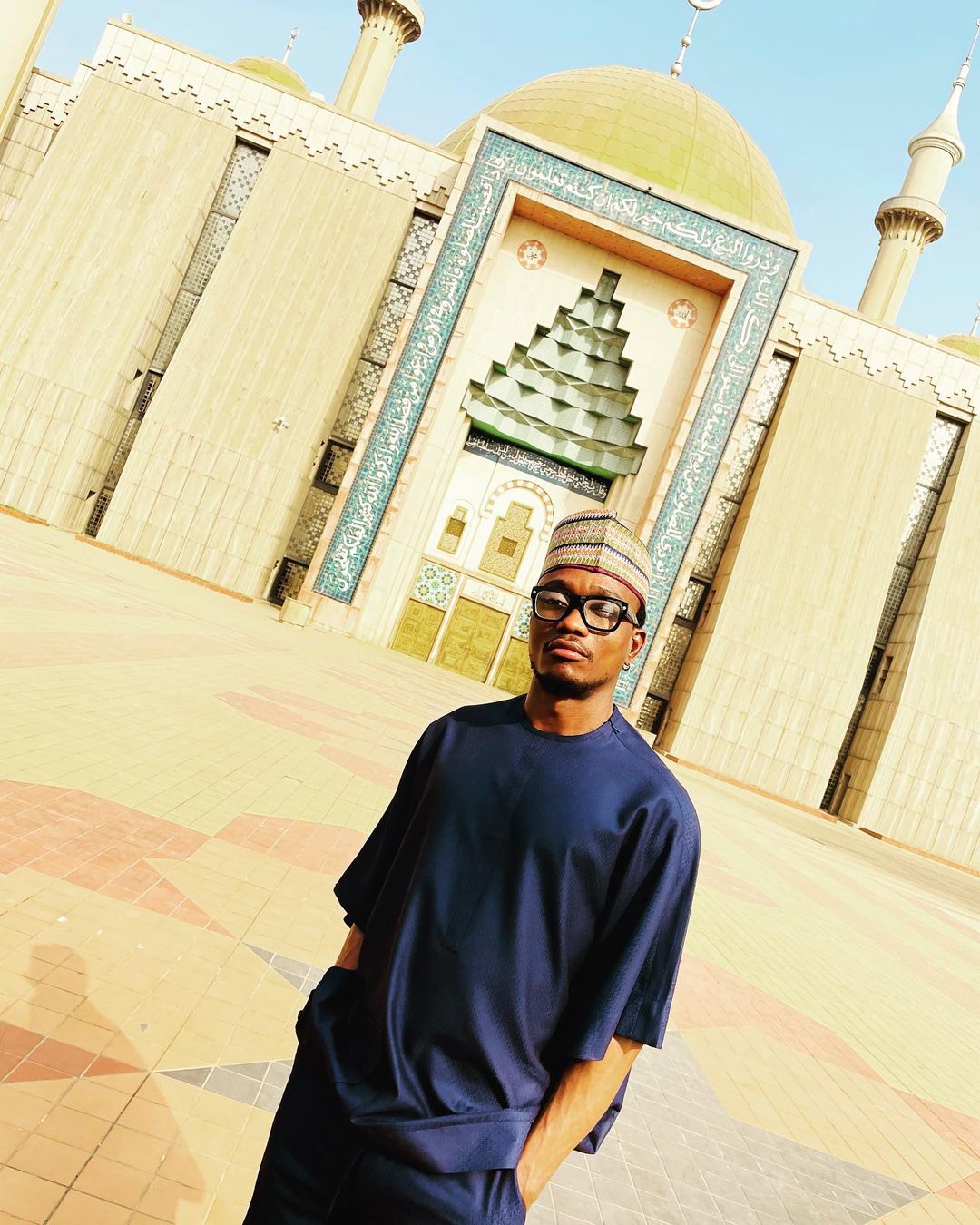 Brymo Olawale Biography
Full Name

Olawale Ibrahim Ashimi

Stage Name

Brymo (or Ọlawale Ọlọfọrọ)

Date of Birth

9 May 1986

Nationality

Nigerian

Place of Birth

Okokomaiko, Lagos State, Nigeria

State of Origin

Lagos State, Nigeria

Genres

Yoruba music, Alt-rock, R&B, Folk, Soul, Pop, Afrobeat

Occupation(s)

Singer, Songwriter, Author

Instrument(s)

Vocals, Keyboard, Guitar

Active Years

1999-Present

Record Labels

Chocolate City. Independent.

Net Worth

$5 million

Social Media Handles

Instagram: brymolawale
Twitter: @BrymOlawale
Early Life and Education
Brymo was born on May 9, 1986, in Okokomaiko, Lagos, Nigeria, as the only child of his parents. His father was a carpenter of Awori descent, and his mother was an Egun petty trader. He grew up in a multi-faith household and learned to recite the entire Qur'an after being enrolled in an Islamic school. Brymo described himself as being quite a troublesome child who got into numerous fights with other children from his neighbourhood. He was initially interested in playing football after graduating from high school.
Olawale attended Aganju Aka Primary School and later enrolled at Japual Primary School, where he had his first school leaving certificate. He proceeded to Ajangbadi High School, Ajangbadi, Lagos, where he graduated in 2003. Thereafter, he enrolled at Lagos State University, Ojo to study Zoology but dropped out in his second year to fully pursue his music career.
Career
In 1999, while still a student in high school, Brymo recorded the song "future," which marked the beginning of his musical career. His mother's rendition of Fuji songs served as the source of his musical inspiration. He established The Aliens in 2002, a musical group with a few of his friends, but the Aliens split up in 2005 as a result of numerous problems. Then, without joining a record label, he launched a solo career. Brymo also gained notoriety in 2010 after appearing in the hit song Oleku from Ice Prince's first studio album, Everybody Loves Ice Prince.
He connected with a local talent manager in 2007 who assisted him in the recording of his debut album, "Brymstone." Later on in the year, music struggled as he was accepted into Lagos State University. He continued to promote his then-hit tune Shawdy in 2008 with a video that received the most airtime countrywide, earning nominations and positive reviews. The video eventually peaked at number one on Nigezee and at number two on the MTV base African top 10 countdowns.
He began moving with the popular Nigerian rapper M.I in 2010, who later introduced him to Jesse Jagz and Iceprince, and then got him signed to the Chocolate City Music label. Because of his involvement in the success of Ice prince's monster hit single Oleku, he has been dubbed "the master of hooks."
Brymo released his debut song through Chocolate City on September 18, 2011. Brymo was hailed by many as Nigeria's hook master within a year of entering the public eye and without having released a mainstream single, but this quickly changed after the release of the track ARA.
The song reached the top of the country's Cool FM Top Ten and dominated the MTN Nigeria Top 10 Jamz chart, while Ara was the sixth most popular subject on Twitter worldwide. Along with working with other artists, he has collaborated with M.I., Ice Prince, Jesse Jagz, Ill Bliss, Sasha, 2 Shotz, Playboy, Sarz, and Mikky Mi.
Artistry
The music of Brymo is a mixture of Fuji, R&B, pop, and rock. In his conversation with Damiete Braide, he said his music can easily be called pop because of its ability to get across to people. In a 2016 interview with OkayAfrica, Brymo said, "Although my songs reflect many issues which are relevant in my society, I believe that human relations are the site where all issues emerge."
Music critic Michael Kolawole said Brymo's music has doses of "profanity couched in intellectualism and philosophical thoughts." Michael also characterised Brymo's music as "affirmations of deep-rooted personal ideology; enigmatic and beautiful lyrical poetry; equations of balanced ribaldry and cheekiness."
In May 2014, Nigerian Entertainment Today reported that undergraduate students at Southern Illinois University, Carbondale, deconstructed the lyrics to "Down" as part of a case study project. Brymo was invited to the school to attend the case study presentation.
Personal Life
Brymo has a son with his longtime girlfriend, Esse Kakadaare, who was born on March 27, 2015. On November 12, 2015, he uploaded pictures of his son onto his Instagram account for the first time. When he was asked why he chose to have a child out of wedlock, he said marriage is only an institution for a woman to support a man, but a child is a product of love. Also, he insisted that having a child was planned because he could not wait until he was 30 to have a child.
Controversies
Chocolate City Deal
Brymo tweeted in May 2013 that he had left Chocolate City. At a press conference held at Chocolate City's office in Lekki, Audu Maikori, who was the label's CEO at the time, denied Brymo's assertions. According to Maikori, Brymo still needed to make two albums and had three more years left on his contract. In the Vanguard newspaper, Maikori said that Brymo disobeyed orders by refusing to take down an offensive Instagram photo during the press conference. In a June 2013 interview with the media, Brymo said that Chocolate City had betrayed him by failing to explain how his second studio album had been leaked. He added that the manner in which his record was being sold and distributed was not subject to accountability.
Brymo and Spinlet agreed to a distribution partnership in August 2013, allowing Spinlet to stream Brymo's upcoming album. According to Nigerian Entertainment Today, Spinlet cancelled the agreement after learning that Chocolate City already had a contract with Brymo. Chocolate City filed an interim order against Brymo on October 14, 2013, prohibiting him from engaging in musical endeavours outside the scope of his contract. Despite news of the injunction, Brymo released his third studio album six days later. Brymo was prohibited from releasing and dispersing any musical works on October 21 by a judge at the Federal High Court of Lagos while the complaint brought by Chocolate City against him is pending.
The Nation reported that in October 2013, representatives from Chocolate City met with Brymo and his management to explore arrangements that would work for both parties. During the meeting, Chocolate City tried to get Brymo to sign a document but was unsuccessful. The legal teams of both parties gathered in court for a hearing on November 11, 2013, according to a story in the Premium Times newspaper, and the case was postponed until December 5, 2013. The lawsuit was postponed four times between December 2013 and March 2014 for various reasons. The Federal High Court of Lagos released Brymo from the embargo in March 2014.
According to a May 2014 article in Nigerian Entertainment Today, the judge overseeing the case resigned after being accused of bias. In a May 2016 radio interview with Toolz, Brymo said that he had lost the legal battle with Chocolate City. "We had the chance to resolve it in court, but they messed it up. I'm not sure what they did, but I'm sure they talked to the judge and the lawyers and dropped the lawsuit because they are lawyers and can handle it. "
Affairs with Annie Idibia
In October 2020, Brymo called out 2Face Idibia for wrongly accusing him of sleeping with his wife Annie. Brymo also alleged that he was attacked by men loyal to the Afrobeats star for reasons not precisely established. In his reaction, 2Baba, through his lawyers, had described Brymo's claims as false and threatened to seek N1 billion in damages.
During a podcast in which he was featured, the "Ara" crooner said he tried to put up with the allegation for about two years before eventually taking the matter to the public. The singer, however, said his decision to open up a few weeks after he released "9," his ninth studio album, affected the success of the project. He also noted that seeing his streams for the project shrinking over the allegation left him hurt at the time, even though it was a necessary move to put the rumours to bed.
Discography
Studio Albums
Brymstone (2007)
The Son of a Kapenta (2012)
Merchants, Dealers & Slaves (2013)
Tabula Rasa (2014)
Klĭtôrĭs (2016)
Oṣó (2018)
Yellow (2020)
"9 – Esan" (2021)
"9 – Harmattan & Winter" (2021)
Yellow (2022)
Theta (2022)
Compilations and Live Albums
Trance (2015)
Live! at Terra Kulture Arena (2019)
EPs
A.A.A (with Skata Vibration as A.A.A) (2019)
Libel (EP) (2020)
Selected Singles
Ara, 2012
See Me, 2012
Omoge Campus, 2012.
Good morning, 2012
Truthfully, 2013
Down, 2013
Eko, 2013
Again, 2014
Fe Mi, 2014
Prick No Get Shoulder, 2014
Naked, 2014
Dear Child, 2014
Je'le O Simi, 2014
1 Pound, 2014
Dear Child, 2014
Alajo Somolu, 2016
Viva, 2016
Them 'Dey Go, 2016
Happy Memories, 2016
Billion Naira Dream, 2016
No be me, 2018.
Ba'nuso, 2018
Heya, 2018
Patience and Goodluck, 2018
Money Launderer and heartbreakers, 2018
Time is so kind, 2018.
Books
Oriri's Plight (2018)
Verses (2020)
Awards and Nominations
Songwriter of the Year 'Down', All Africa Music Awards, 2013.
Recording of the Year: "Ara," Hip Hop World Awards, 2012.
Most Gifted Afro Pop Video of the Year, "Ara," Channel O Music Video Awards, 2012.
Music Icon of the Year, Nigerian Universities Merit Award, 2018.
The 100 Influential Nigerian Writers under 40, Nigerian Writers Awards, 2018.
The Headies Award for Best Recording of the Year, 2021
Net Worth
He has an estimated net worth of $5 million.
Social Media Handles
Instagram: brymolawale
Twitter: @BrymOlawale