Sammy Gyang is a Nigerian music producer, music director, sound engineer, songwriter, singer, music teacher, and virtuoso pianist. He has a reputation for producing quality sound and music. He is also the brother of Multi-award winning musician "Jeremiah Gyang" and also the CEO of Samistouches Entertainment.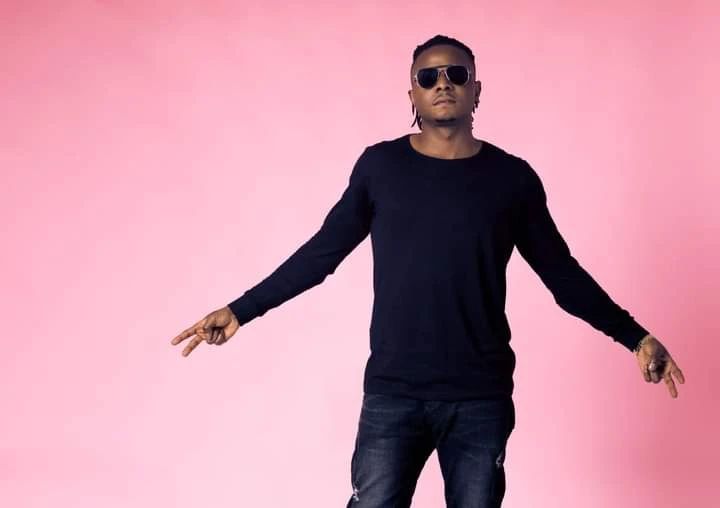 Sammy Gyang Biography
Date of Birth :
28th November
Place of Birth :
Jos, Plateau State, Nigerian
State of Origin :
Jos, Plateau State, Nigerian
Occupation(s) :
Music Producer, Songwriter, Sound Engineer
Siblings :
Timothy and Jeremiah Gyang
Social Media Handles :
Instagram: sammygyang
Twitter: sammygyang
Early Life and Education
Sammy was born in Jos, Plateau State, Nigeria to the late Evangelist Gyang Luke Dung. He comes from a religious family with a good interest in music.
Career
He began his career in music by singing and playing the piano, his favourite instrument, in the church choir. Sammy Gyang started producing music at the age of 14 under the guidance of his older brother, Jeremiah Gyang, who served as his mentor.
Sammy Gyang served as an entertainment contractor at the Sheraton Abuja Hotel from 2002 to 2011. Additionally, he played live concerts in Nigeria at upscale events hosted by the US Embassy, French Cultural Centre, Spanish Embassy, British Council, and Julius Berger PLC, among others. With Jeremiah Gyang and his live band, Sammy Gyang continues to perform.
Sammy Gyang, a talented musician, has served as a judge for reality television programmes such as West African Idols 2007 (Abuja audition) and Star Quest 2006 and 2007. (Lagos, Abuja, and Jos auditions). Sammy oversees Samistouches Entertainment as its CEO.
He is Jeremiah Gyang's music director as well as the in-house producer and engineer for Ice Prince, Asa, M.I., Sunny Nneji, Ruby Gyang, DICE, Davido, Ikechukwu aka Killz, Eva Alodiah, Iyanya, Dj Xclusive, Dj Caise, Praiz, Zaina, Gina, Waje, Styl-Plus, Tiwa Savage, KIN, and other well-known artists have all collaborated with Sammy Gyang on his productions.
Along with building his profile as a composer of music for TV, radio, and advertising, Sammy Gyang has continued to work with well-known international artists, including Stanley Enow (Cameroun), who won the 2014 AFRIMMA and MTV MAMA awards, The Dogg (Namibia), and Victoria Kimani (Kenya).
Personal Life
His life is centred around being in the studio and playing musical instruments. His relationship status is unknown, but he is assumed to be married with a kid.
Sammy Gyang Net Worth
He has an estimated net worth of $2 million.
Social Media Handles
Instagram: sammygyang
Twitter: sammygyang