Some of the most underappreciated professionals in the entire filmmaking process are cinematographers. They make a significant contribution to the visual impact that a movie makes on viewers. People watch movies to experience great tales through images and sound, and a cinematographer has the critical role of working with the director to choose the ideal angles and shots to best tell the story.
The purpose of videos has always been to amuse us and bring our favourite artists so close to us that, at times, it seems as though they have played a live concert for us right in our living rooms. They also help a song or movie succeed and further cement it in our visually-oriented thinking. These days, we are blessed with clear, immaculate images, impeccable styling, and captivating stories that transport us to new places for the duration of the video, as opposed to what was on display in the 90s and early 2000s.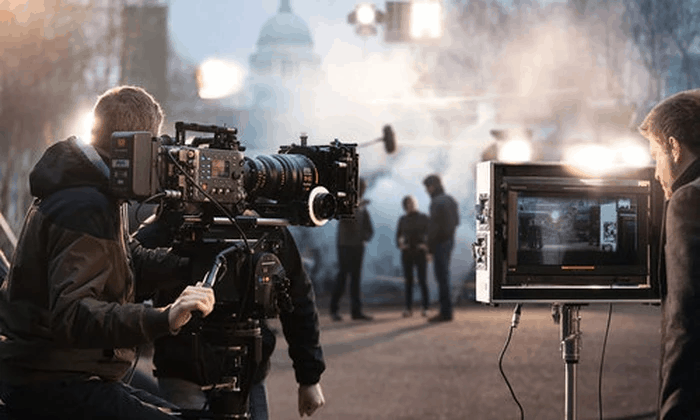 There are a few individuals in Nigeria who have achieved distinction in this field, some of which will be highlighted below.
1. Yinka Edward
Yinka Edward was born in Jos, Nigeria, and is most known for his work on the movies October 1, 93 Days, A Love Story, Confusion Na Wa, and Lionheart. In 2017, A Love Story won the BAFTA award for Best British Short Animation. Following his graduation from the National Film Institute in Jos, Nigeria, in 2006, Edward worked on the film Ninety Degrees with Nigerian filmmaker Mak 'Kusare and was a member of the BBC production team for the Wetin Dey series at the beginning of his career. Following his work on Wetin Dey, Edward filmed The Ties That Bind in Namibia, the nation's first locally produced television series. When he was still in Nigeria, Edward worked on the movies The Figurine, Phone Swap, and October 1 by Kunle Afolayan.
He also directed the films '76 and Alero's Symphony by Izu Ojukwu. He shot in Kenya for the feature film Something Necessary, which Judy Kibinge and Tom Tykwer both produced. After that, Something Necessary was shown at the 2013 Toronto International Film Festival. In 2013, he was a finalist for the 2013 Chicago International Film Festival's Audience Choice Award. The Netflix original film Lionheart, a Nigerian feature film directed by Genevieve Nnaji, is one of his most recent creations. Edward holds a Master of Arts degree in film and television production with a focus on cinematography from the National Film and Television School in Beaconsfield, England.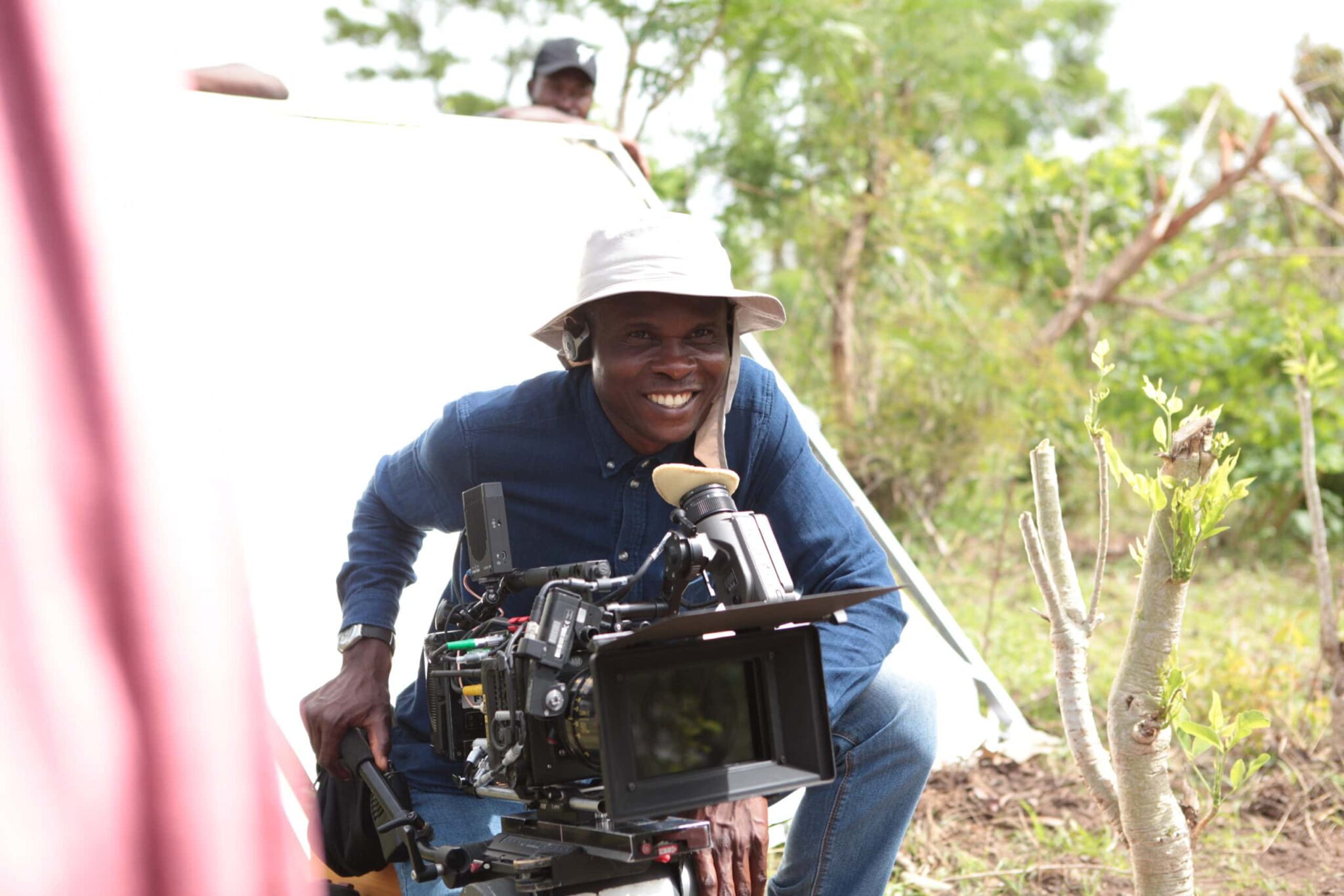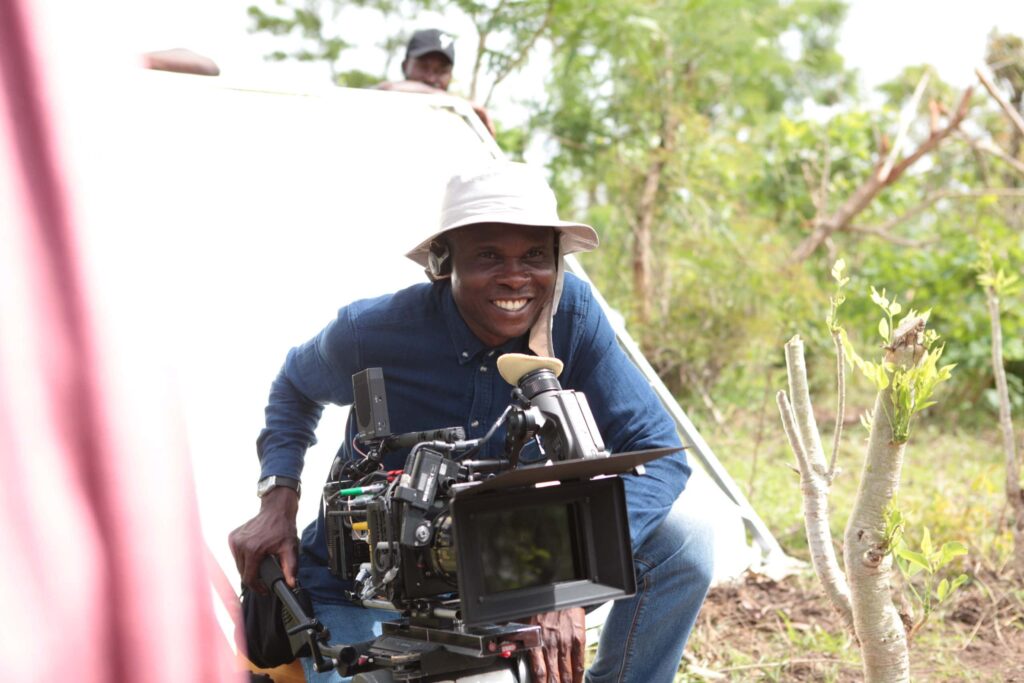 2. Kunle Afolayan
Kunle Afolayan was born in Igbomina, in Kwara State. Ade Love, a theatre and film director, is his father. Prior to opting to transition into full-time filmmaking and enrolling in a course at the New York Film Academy, he studied economics and began by working at a bank while doing some occasional acting. He has been involved in the Nigerian film business since 2005. In addition to Phone Swap, which starred Wale Ojo, Joke Silva, Nse Ikpe Etim, and Chika Okpala, he also directed The Figurine: Araromire, a film with both Yoruba and English dialogue. The Figurine was a hit at Nigerian movie theatres and took home five major African Film Academy awards.
Afolayan is the head of Golden Effects Pictures, a 2005-founded film and production business in Nigeria. "A film production firm that develops and releases high-quality films," said Ambassador Audu Kadiri, Nigeria's Permanent Representative to the UN office in Geneva. Irapada, The Figurine, Phone Swap, October 1, Roti, Omugwo, The Tribunal, The CEO, Ayinla, A Naija Christmas, and Mokalik are only a few of the company's feature films.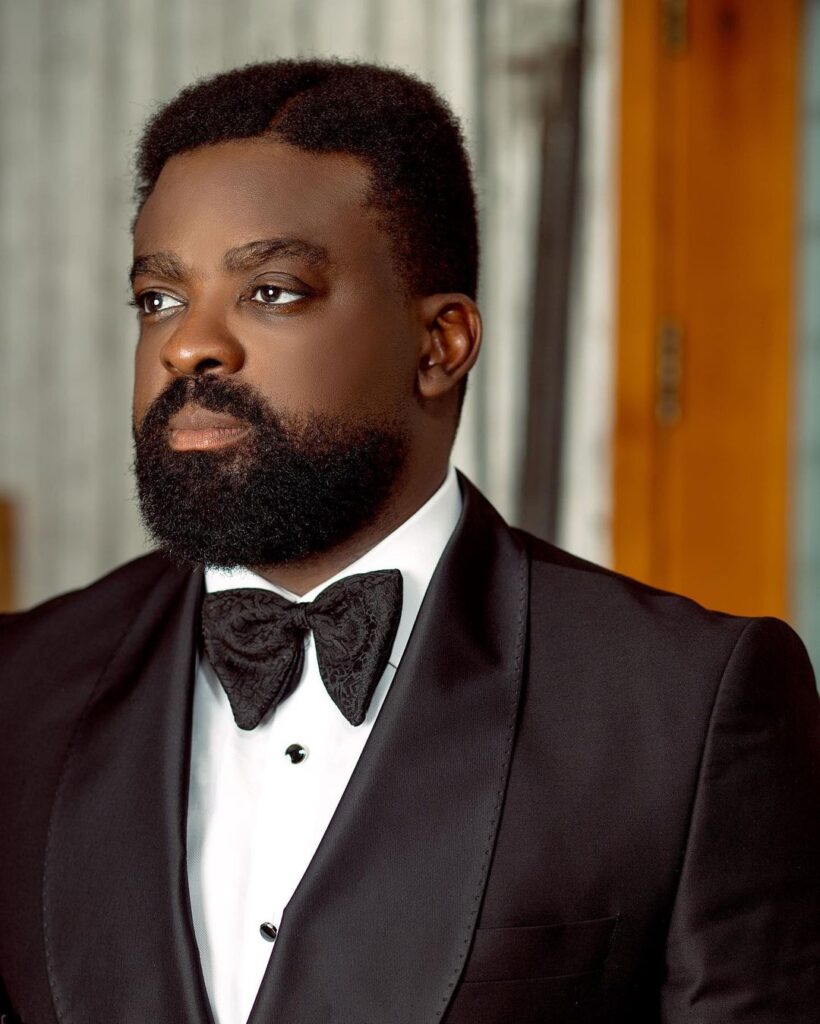 3. Tunde Kelani
Nigerian filmmaker Tunde Kelani, also known as TK, was born on February 26, 1948. Over the course of a more than four-decade career, TK has developed a speciality in producing films that highlight Nigeria's rich cultural legacy and are rooted in documentation, archiving, education, entertainment, and cultural promotion.
He is also well known for his fondness for turning literary works into movies because the majority of his works, such as Ko se Gbe, O le ku, Thunder Bolt, The Narrow Path, White Handkerchief, Maami, and Dazzling Mirage, Ayinla, among others. Early on, he showed a sweet spot for reading, which eventually became one of his favourite pastimes. Beginning with D. O. Fagunwa's five works, which include Igbo Olodumare, Ogboju Ode Ninu Igbo Irunmale, Aditu Olodumare, Irinkerindo Ninu Igbo Elegbeje, and Ireke Onibudo. He immersed himself in whatever literal work he could find, both in Yoruba and English. After learning how literature and theatre interacted, he used literary adaptations as a working model for his films. Some of his favourite authors are Kola Akinlade, Pa Amos Tutuola, Cyprian Ekwensi, Akinwunmi Ishola, Adebayo Faleti, Wale Ogunyemi, and Wole Soyinka.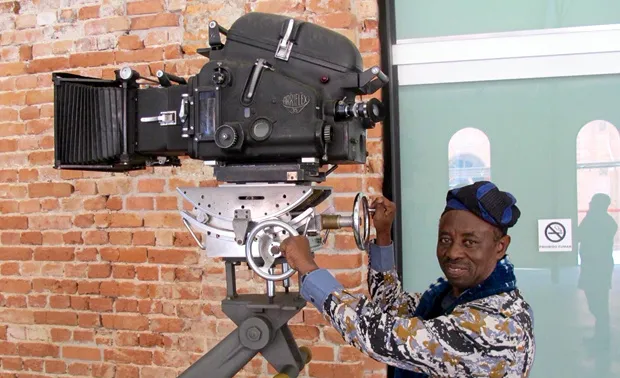 4. Clarence Peters
Clarence Abiodun Peters is a Nigerian music video director, filmmaker, and cinematographer. He is the creator and CEO of the production company, Capital Dream Pictures, which specialises in the fields of the performing arts, film, and video. Chidinma, Tha Suspect, and Illbliss are all signed to Capital Hill Records, which was founded and is run by him. On Channel O's list of the Top 10 Most Visionary Music Video Directors, he came in at number two. 
In 1998, Peters took part in a Mobil-sponsored music video for an AIDS documentary. He oversaw the direction of Everyday People for 40 episodes. Peters has helmed music videos for a variety of recording artists from different eras and genres, such as Darey, Durella, and Wizkid. In 2012, he recorded the music video for the song that would become Shuga's anthem. The song was written by Boneye from P-Unit, Banky W., Wizkid, and L-Tido. Peters has also directed a sizable number of TV movies, shorts, advertisements, and documentaries. Absolute Vodka recognised him for his originality in April 2014. He has also been involved in several other projects to date.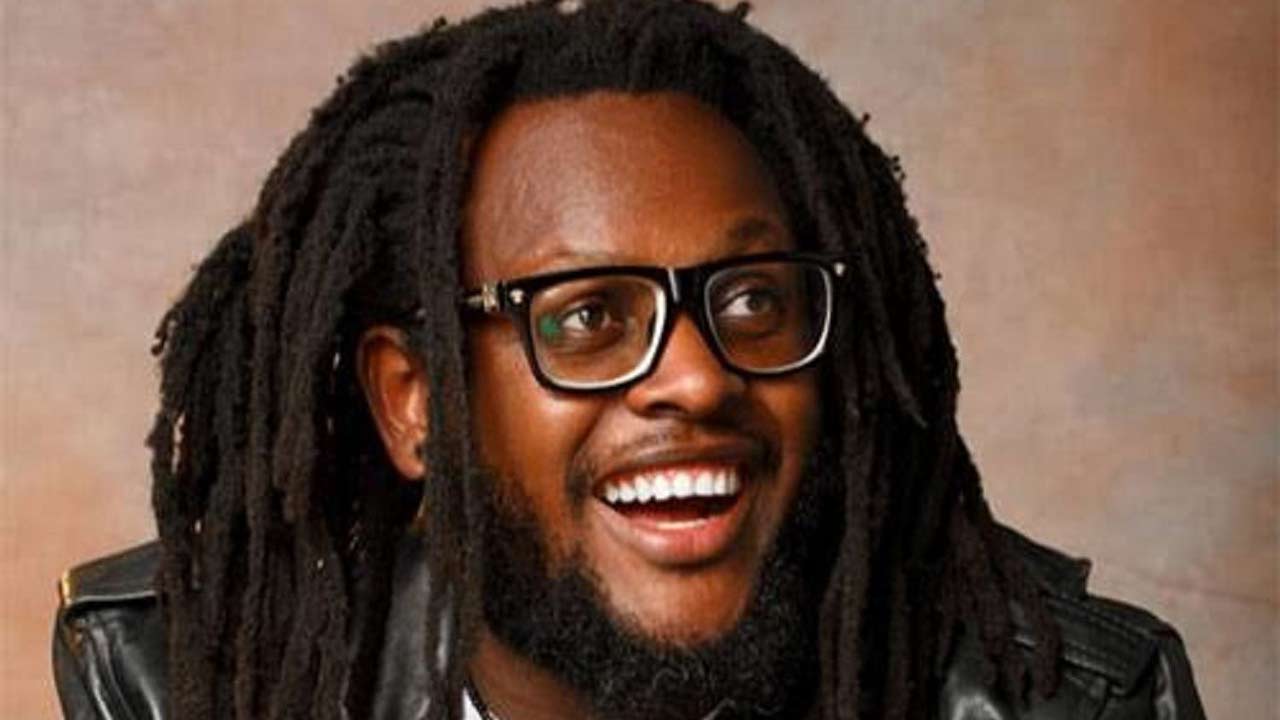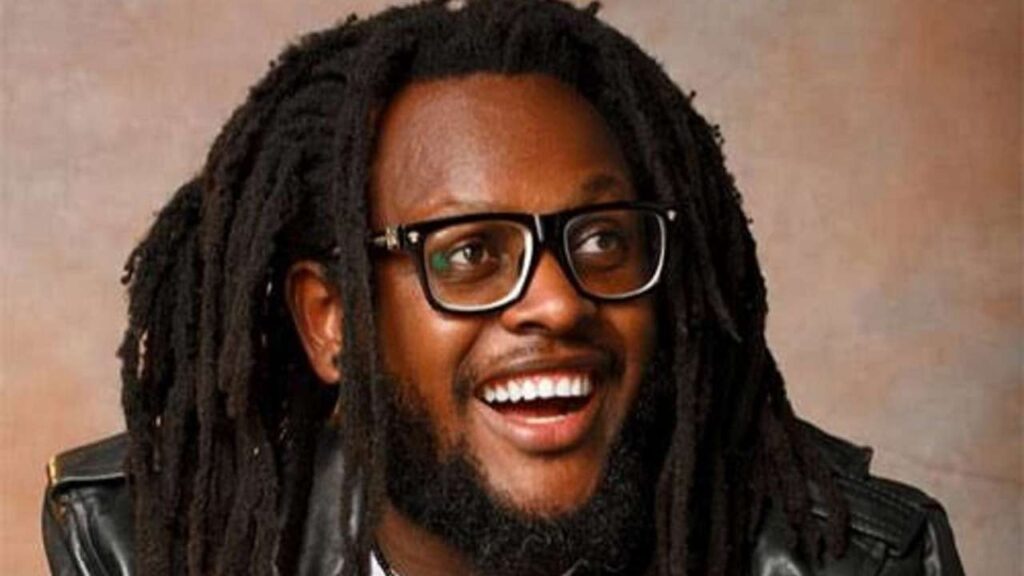 5. TG Omori
The Nigerian music video director and cinematographer TG Omori also referred to as the Boy Director, was born as ThankGod Omori Jesam. Olamide, Wizkid, Burna Boy, Tekno, Kiss Daniel, Fireboy DML, Falz, Timaya, Naira Marley, and many other recording artists from different genres of the new generation have had music videos directed by TG Omori. A little more than half of the videos in the summer 2019 charts were produced in 2019 by TG Omori. MTV, Soundcity, and Trace all count down. He created music videos for many artists, including Naira Marley's contentious song "Am I a Yahoo Boy," Olamide & Wizkid's "Totori," and Naira Marley's "Soapy," which earned the viewers' choice award at the 2020 Soundcity MVP Awards Festival. 
He was named video director of the year at the City People Entertainment Awards in 2019 and was responsible for two of the top 10 most watched Nigerian music videos. On November 4, 2021, a video for the North African remix with ElGrande Toto was made available. It was directed by TG Omori and shot in Lagos; after reaching 34 million views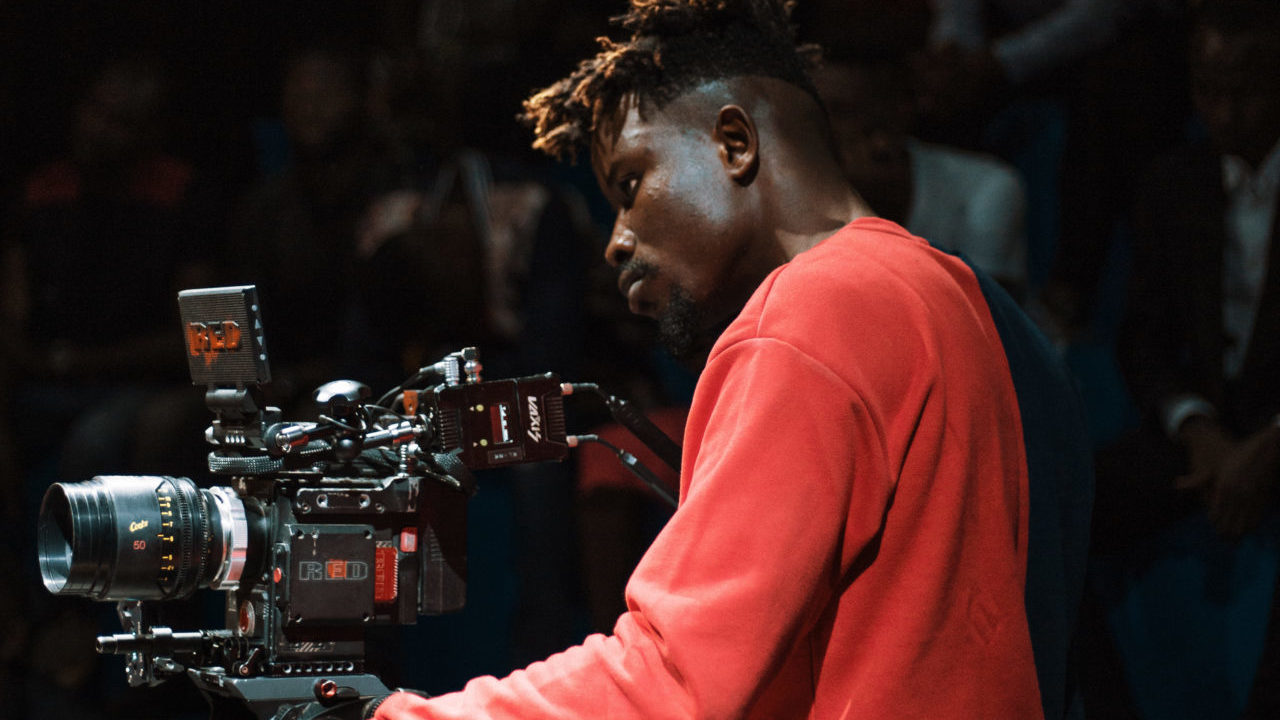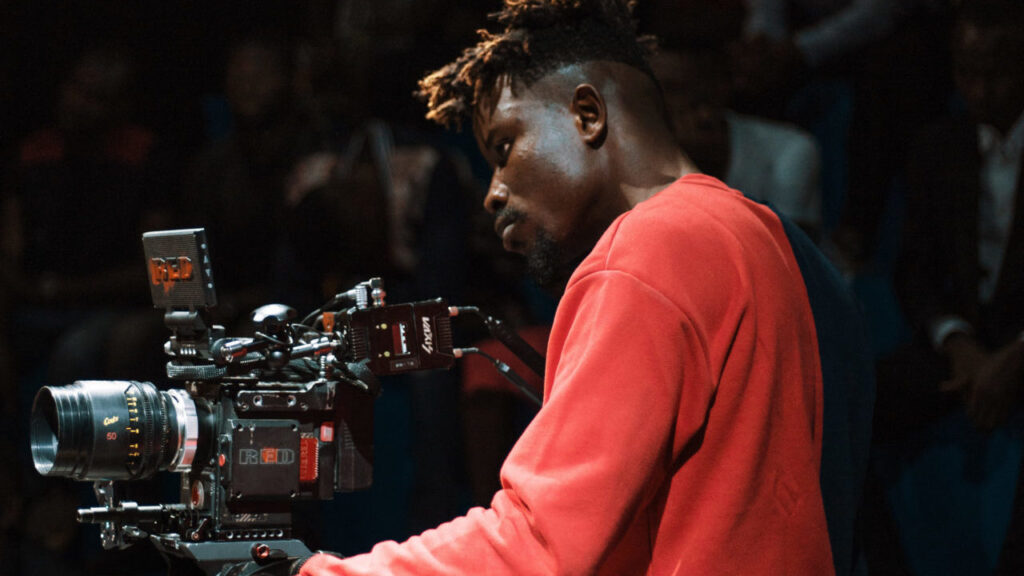 6. Robert O. Peters
A Nigerian film producer, director, cinematographer, actor, and occasionally voice artist, Robert Peters is also sometimes given the name Roberts O. Peters. In addition to Shades of Attractions (2015), Boxing Day (2016), and A Trip to Jamaica (2016), which featured Ayo Makun, Ramsey Nouah, Eric Anthony Roberts, Paul Campbell, Funke Akindele, Karlie Redd, Nse Ikpe-Etim, Desmond Elliott, Rasaaq Adoti, and Chet Anekwe, among others.
He moved to the USA in 2004 and enrolled at New York University to get a certificate in visual storytelling. Peters thereafter joined the Atlanta-based Film Career Connection, which gave him on-the-job training opportunities in numerous US film locations. Additionally, he signed up for REDucation, which offers real-world instruction on Red cameras and equipment by working professionals for both existing and upcoming working professionals. According to reports from 2014, the comedy series 30 Days in Atlanta, which was directed by Peters, had the biggest box office earnings ever in Nigeria. The film was also mentioned alongside PK (from Bollywood) and Star Wars: The Force Awakens in the 2017 edition of the Guinness Book of Records as having the biggest domestic gross in Bollywood, Nollywood, and Hollywood.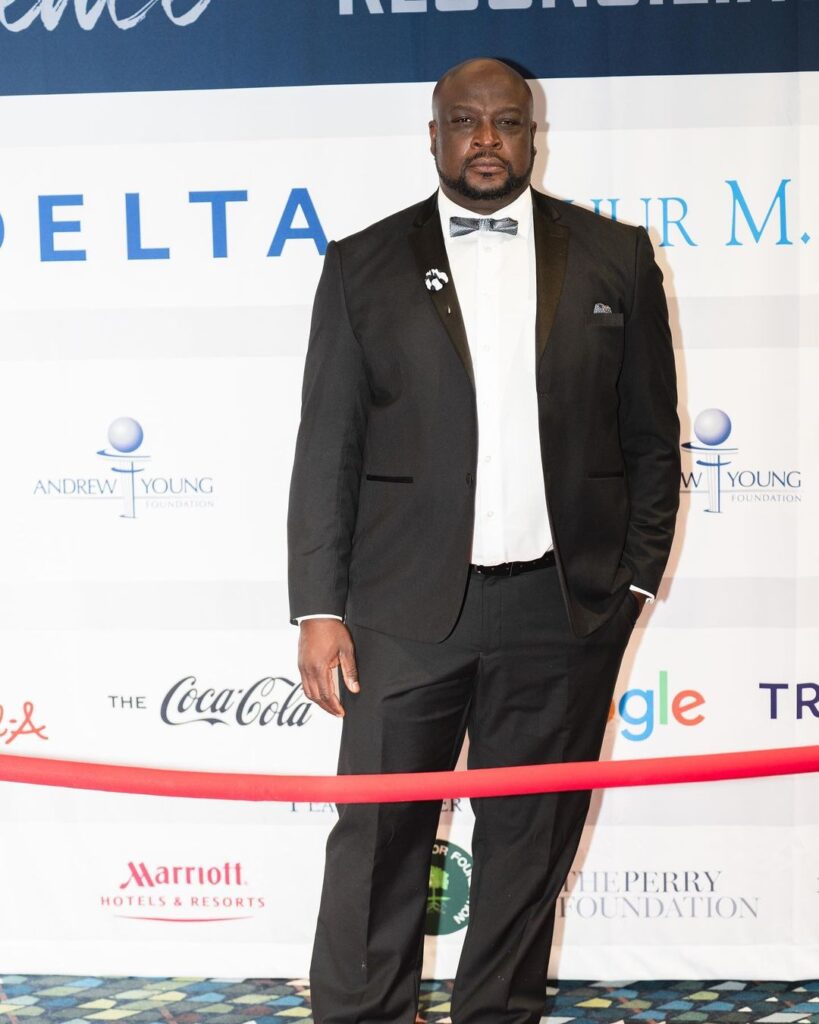 7. Adekunle Adejuyigbe
Nigerian producer and director Adekunle "Nodash" Adejuyigbe is regarded as one of the most accomplished directors and one of the most in-demand cinematographers in the New Nigerian Cinema and has acted as producer and executive producer for various documentaries and advertisements for international organisations.
Adekunle "Nodash" Adejuyigbe started his career as a producer, writer, and director of television programmes and documentaries for a TV network. He eventually rose to the position of creative director and head of the production before leaving to found his own film production company, Something Unusual Studios. He is a household name and the go-to for technical assistance for the best films to come out of Nigeria. He was selected in 2015 as one of the 21 cinematographers from around the world to participate in the exclusive, strictly-by-invitation, cinematography master classes organised by the Berlin Film Festival, Germany. The most internationally compliant film team in Nigeria, "The Elite Film Team," has him as its team lead.
Adekunle "Nodash" Adejuyigbe is responsible for the highly praised film "The Delivery Boy," which has emerged as a masterpiece of contemporary Nigerian cinema. "The Delivery Boy" has received outstanding reviews across all four continents and was named the best Nigerian film at the 2018 Africa International Film Festival (AFRIFF).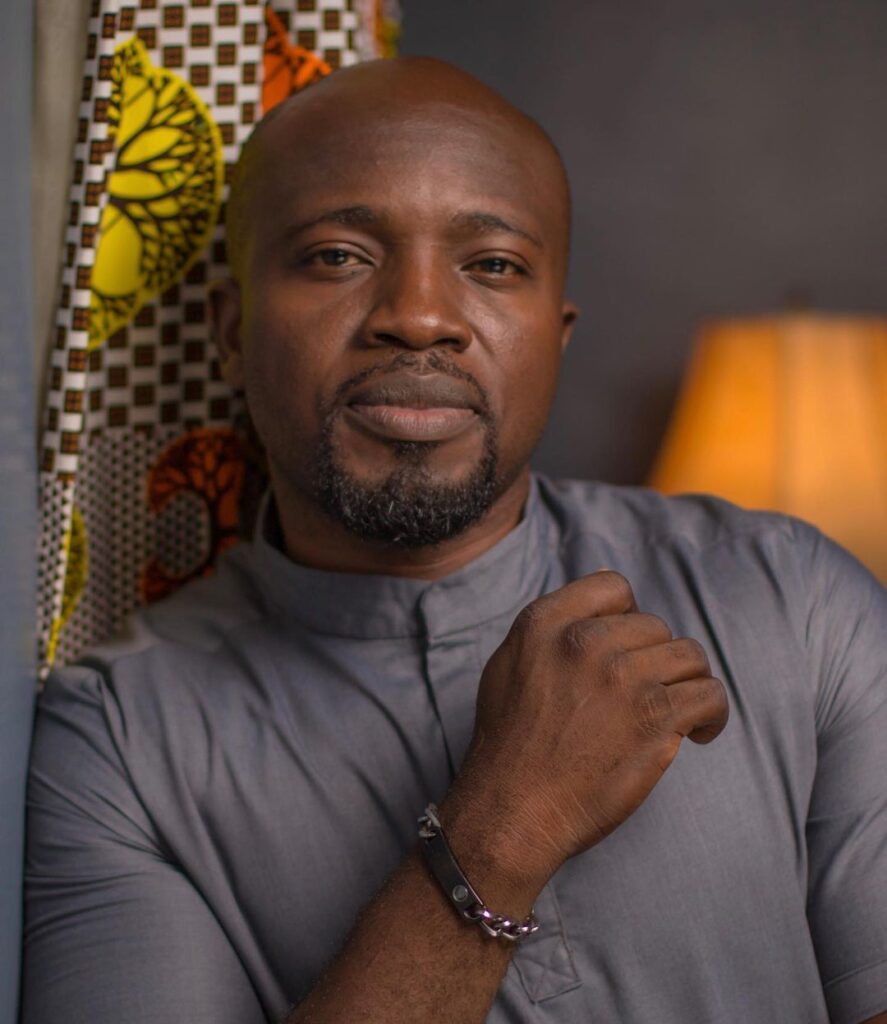 8. Toka McBaror
Toka McBaror, the Director of Music Videos, is a Nigerian who was born, raised, and resides in Kaduna, Kaduna State, but is originally from Delta State. Many people view him as a jack of all trades and master of all filming techniques. McBaror is widely and prominently referred to as the Encyclopaedia of Filmmaking and is a multiple award-winning, prolific, and intensely talented hyper-creative filmmaking coach and movie production consultant. He has won numerous awards, including a nomination for "Kada River" at the 2018 Toronto International Nollywood Film Festival in Canada. Lotanna won six awards at the 2017 Golden Movie Awards, including "Best Film," "Best Director," "Best Cinematography," "Best Art Director," "Best Costume," and "Best Sound Editor."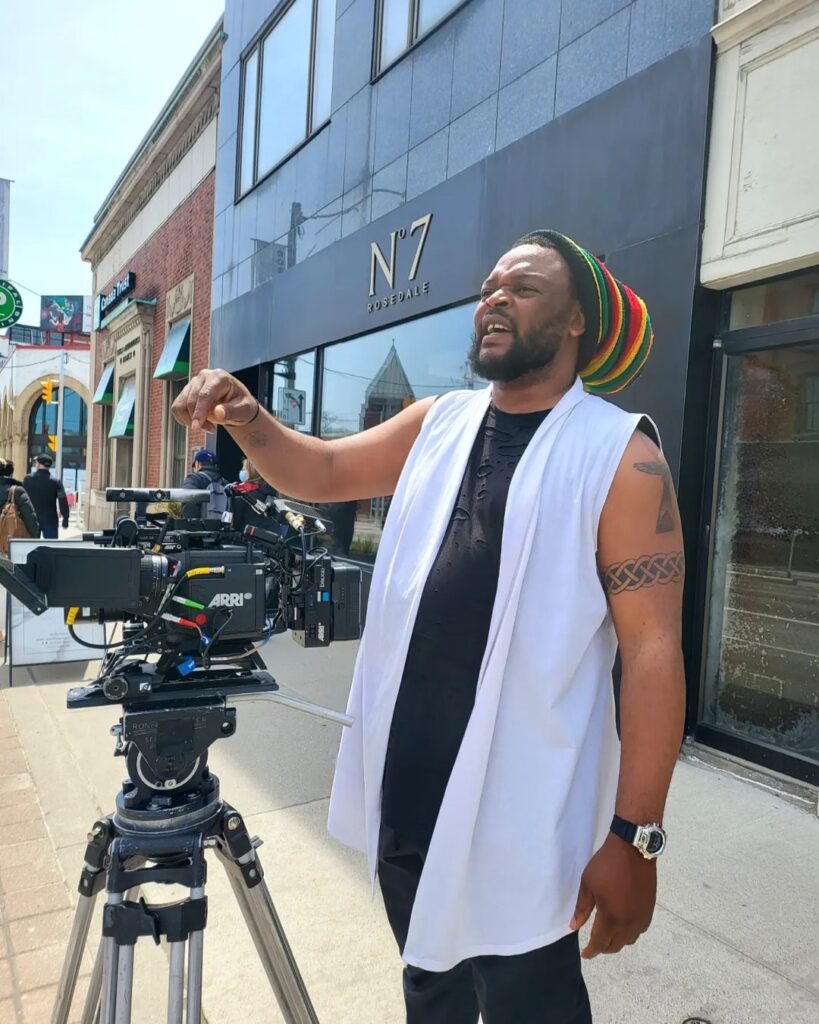 9. Anny Robert
Anietie Robert, popularly known as Anny, is a Nigerian creative director and portrait photographer who was born on October 28, 1990, in Niger State. Robert started his photography career in 2014 after working for years as a graphic artist. He attended Covenant University, where he studied computer science. Anny creates portraits and celebrity images while examining locations, subjects, and light. He collaborates with individuals from various backgrounds and areas of expertise. Names like Davido, Donald Duke, Ice Prince, and Folorunsho Alakija are among them. StudioX is owned by Anny and Ari Labadi.
In fragments, mostly using light and colour, Anny's photography communicates the artist's perspective of the subject. One of the best and most well-known photographers in Nigeria and Africa is Anny. His images show the in-depth investigation of concepts and social reality. Anny has produced social works as part of his photographic social engagement. In addition to finding and promoting the model Amaka, it features a picture shoot for breast cancer survivor Omolara Cookey as part of 2017 breast cancer awareness initiatives.
In 2017, Anny published a series of photos that explored the identity of the modern woman in an effort to promote female identity. In commemoration of Women's History Month in 2019, Anny's session titled "I Am Woman" with prints and colours explores women in all dimensions in collaboration with MAJU (a female fashion company in Nigeria). Aduke Bey, a fashion model, and Nigerian stylist Angel Obasi are featured in this session.
In a series intended to evaluate the photographic skills of the OPPO F11 Pro, Anny served as a judge for the OPPO Mobile's Redefinition Photography Contest, which recorded the lives of young Lagosians.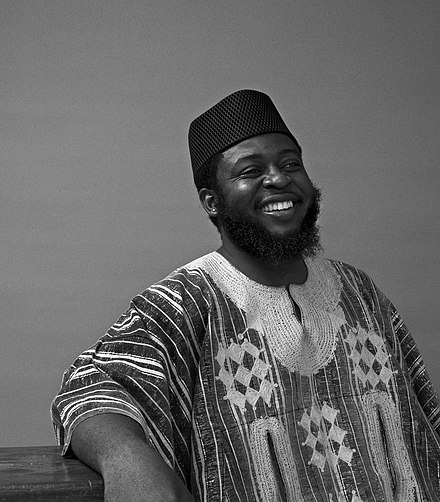 10. Emamode Edosio
Ema, also known as Emamode Edosio, is a Nigerian director and filmmaker. She graduated from Ogun State University with a Bachelor of Science (B.Sc.) in Computer Science. She pursued studies in motion pictures and digital filmmaking at the Motion Pictures Institute of Michigan in the United States. She was given the sisterhood award for best film and director of the year.
She went back to Nigeria in 2013. In 2007, she worked with a company called 66 Dimension. Later, she worked for the BBC as an editor and for Hip Hop TV, Clarence Peters' Capital Dreams Pictures, EbonyLife TV, and other companies. Ema went back to school in Abuja to finish her filmmaking coursework. She directed Kasala and produced a number of movies, including "Joy Ride" and "Ochuko." Ema has worked as a director with well-known performers such as Terry da Rapman, Lord of Ajasa, 2Baba, and 9ice. Her first work when she joined Ebonylife TV was called "Heaven".